For Immediate Release  
May 2nd, 2016
Contacts:
Kandi Mossett, 701-214-1389, ienenergy@ienearth.org
Dallas Goldtooth, 708-515-6158, dallas@ienearth.org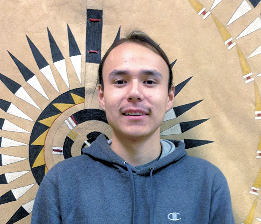 Sydney, Australia – Australia's first Indigenous youth led climate network, SEED, will be hosted the 'Protect Country' Climate Justice Summit in Sydney April 29-May 2, 2016. This summit culminated in an action against the proposed Carmichael Coal Mine on Wangan and Jagalingou country in Central Queensland.
Joseph White Eyes, Lakota youth from the Cheyenne River Lakota Nation represented the Indigenous Environmental Network (IEN) at the summit as an invited keynote speaker and will be staying in Australia for a week to visit Indigenous communities fighting extractive development.
The Indigenous Environmental Network first began working with the Australian Youth Climate Coalition the summer of  2009; taking part in the Australian Power Shift in Sydney, which drew 1,500 young people, and visiting Queensland to meet with local Aboriginal groups working on climate change and its impacts.  Since that time the youth have been working tirelessly to reach out across Australia and recognized the necessity to create space specifically for Indigenous youth, thus, the Seed Indigenous Youth Climate Network was formed.
SEED is comprised of Aboriginal and Torres Strait Islander young people who have a vision for a just and sustainable future with strong cultures and communities.  Co-founder and youth leader of Seed Amelia Telford, a young Indigenous woman from the Minjungbal clan of the Bundjalung nation on the east coast of Australia wrote in a message to IEN, "Thank you for being an inspiration to myself and so many other Indigenous people around the world in the fight for climate justice! Thank you so much for everything that you do, that you sacrifice and that you give to this movement. We often look overseas for stories and inspiration and your work gives me hope that we too can build a powerful movement of people here, led by our First Nations communities."
IEN is excited to support this movement and is honored to be represented by Joseph White Eyes from Eagle Butte South Dakota.  Joseph is the Co-Founder of the One Mind Youth Movement, a group of highly talented youth from the Cheyenne River Sioux Tribe that are making a positive change in their community. He began his advocacy work at a young age participating in the Cheyenne River Youth Project (CRYP) at the age of six.  As a high school student, he volunteered at CRYP through a variety of teen internship and leadership programs, including the Junior Volunteer program, Youth Leaders in Service, Power of Four, and Community Volunteering.  He says he works to promote a better world and seeks to be a protector of Mother Earth. That's not being an "activist," he advises. "Protecting the environment is something we all should be doing."  Joseph is currently a student at the Oglala Lakota College and working to fight against the proposed Dakota Access Pipeline.
You can watch videos posted by Joseph from Australia here: https://goo.gl/fN1kmB
For a full list of events and activities please visit the Protect Country Seed Summit 2016 page and stay connected with us as we highlight the events at www.ienearth.org
###