Indigenous Feminisms Webinar Series: Free, Prior and Informed Consent
Watch Now
Watch All From This Series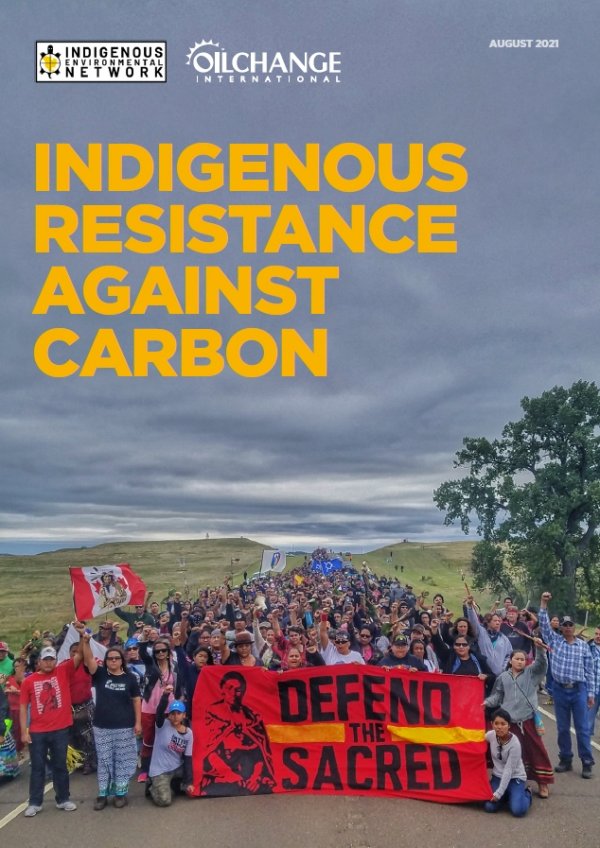 Indigenous Resistance Against Carbon
"The Indigenous Resistance Against Carbon report uplifts the work of countless Tribal Nations, Indigenous water protectors, land defenders, pipeline fighters, & many others who have dedicated their lives to defending their inherent right of Indigenous sovereignty."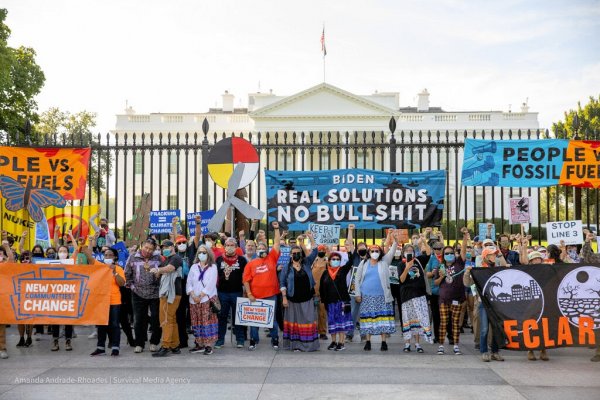 Build Back Fossil Free WEEK OF ACTION – Washington D.C.
Washington, D.C. – 140 organizations sent a letter to Senate Majority Leader Chuck Schumer, Senator Ron Wyden, Chair of the Senate Finance Committee, and Senator Debbie Stabenow, Chair of the Senate Agriculture Committee, urging them to remove a slew of expenditures and tax subsidies in the Build Back Better Act (H.R. 5376) that would incentivize dirty energy sources and technologies that will harm communities and prolong a fossil fuel-based economy. Signatories to the letter include the Climate Justice Alliance, Grassroots Global Justice Alliance, Indigenous Environmental Network, Right to the City Alliance, People's Action, Greenpeace USA, Food & Water Watch, the Center for Biological Diversity, Oil Change U.S. and more. READ NOW

VIDEO – Ozawa Bineshi Albert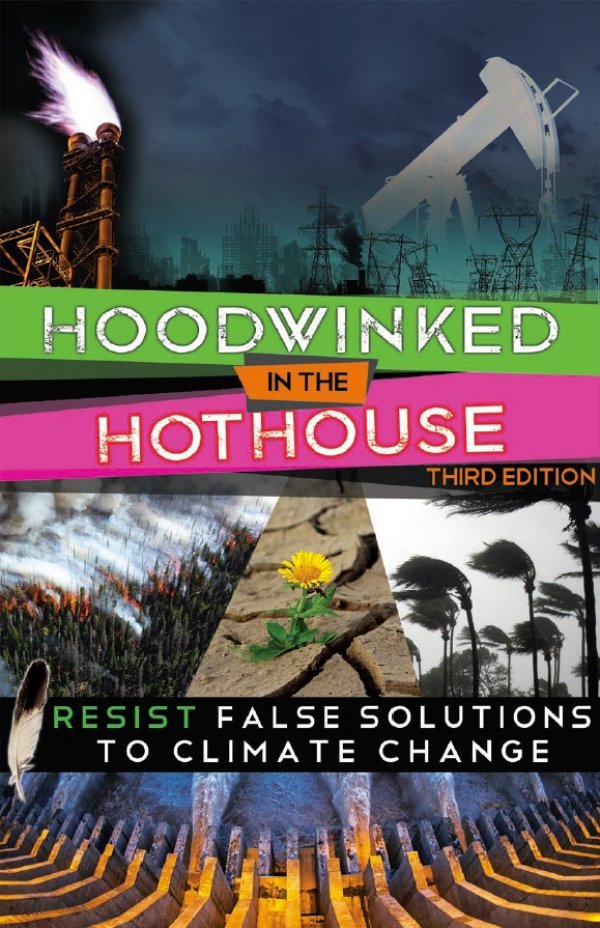 Hoodwinked In The Hothouse – Third Edition
Authored by grassroots, veteran organizers, movement strategists and thought leaders from across our climate and environmental justice movements.
Examining Climate-False Corporate Schemes: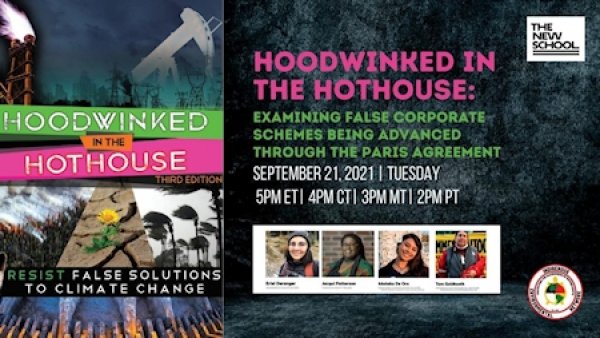 Watch NOW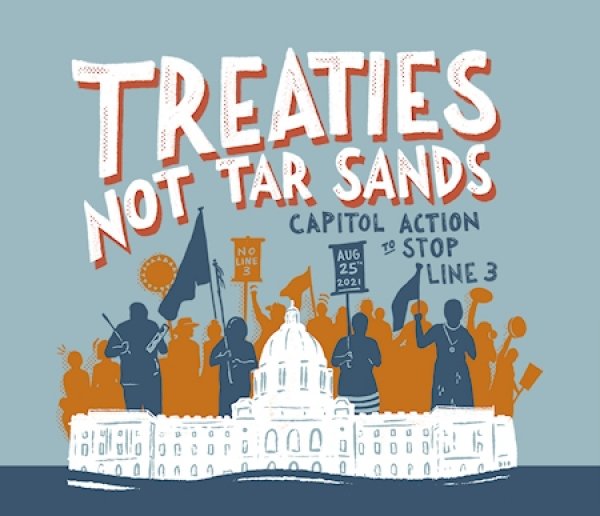 THE FIGHT TO STOP LINE 3
"From the belly of the beast north of the medicine line to the rice beds that sustain the lifeways of the Anishinaabe all the way down to our relatives impacted in the Bayous – we will continue to fight for the natural and spiritual knowledge of the Earth. We will continue to fight and care for one another and our Mother because she has always taken care of us."Catch up on all the front line action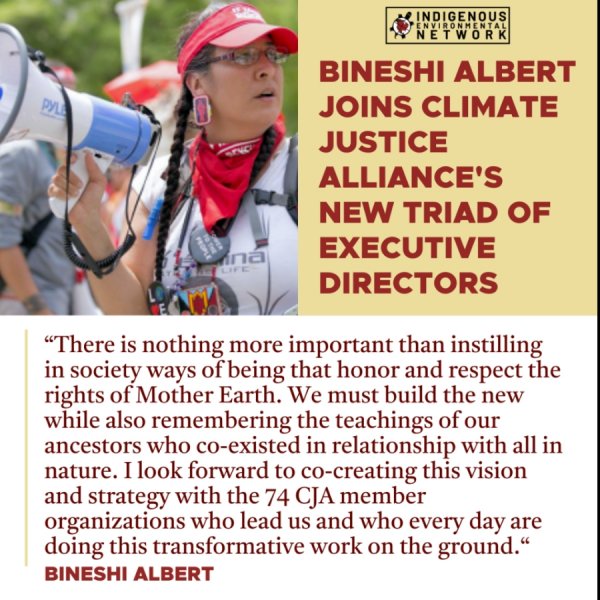 We will miss you Bineshi
Ozawa Bineshi Albert has been a grounding and always empowering force within the IEN family – from the moment she became a youth organizer to leading our Movement Building work and a guiding light for us all as a member of our Leadership Team. We are sad but we are so proud of you and joyful that your experience, skills, wisdom, and clarifying perspective will help lead CJA into the future.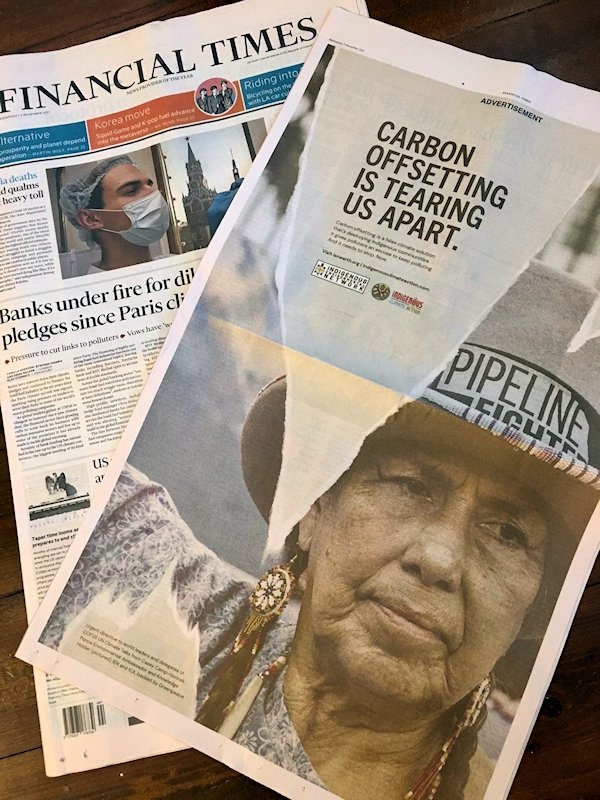 UNFCCC COP26: United Nations Framework Convention on Climate Change
"Any COP26 climate pledges presented by the Biden administration will ring hollow if the President doesn't stop major projects like the Line 3 tar sands pipeline, oil drilling in the Arctic, fossil fuel exports, and continues to allow drilling, mining and fracking to continue on Native and public lands."