NEWS RELEASE
January 15, 2019, Las Vegas, NV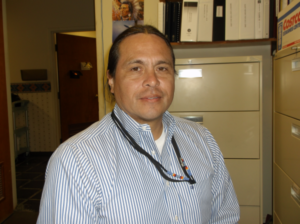 The Western Shoshone Nation made a submission to the UN Human Rights Committee for the 2020 Periodic Review of the USA. The submission updates the UN body on the status of USA human rights and provides information of ongoing and current treatment of the Shoshone people under the International Covenant on Civil and Political Rights.
The submission reminds the UN that the USA has failed to respond since the issue of mistreatment was submitted in 2005 under the Human Rights Committee Early Warning procedure. In the past the UN body has issued Concluding Observations and ICCPR Legal Framework (2006 & 2008), "While noting the explanations provided by the State party with regard to the situation of the Western Shoshone indigenous peoples, considered by the Committee under its early warning and urgent action procedure, the Committee strongly regrets that the State party has not followed up on the recommendations contained in paragraphs 8 to 10 of its decision 1 (68) of 2006 (CERD/C/USA/DEC/1) (art.5)."
Additional issues made in the latest submission include:
Environmental racism in site selection of Yucca Mountain;
Ownership of Yucca Mountain;
Ruby Mountain fracking;
Tonopah uranium mining;
Religious bias of Supreme Court doctrine of discovery;
Illegal use, occupancy and expansion (military and civilian);
Secretary of Interior rewriting regulations to limit freedom of information;
Genuine breach of trust and failure of fiduciary responsibility by US intent to defraud the Shoshone people of their property;
US media acting as propaganda conduit and not reporting or under reporting US abuse and instead publicizing American use and occupancy as positive, when in fact they are illegal use and occupancy.
Steve Newcomb characterized the submission as, 
"An effort to call the US to account for the violation of the fundamental rights of the Western Shoshone base on the doctrine of Christian discovery and domination." 
The film, Doctrine of Discovery is available at
www.38plus2productions.com
.