FOR IMMEDIATE RELEASE:
Contacts:
Washington D.C. – At approximately 11am EST, President Trump signed five executive actions, two of which will advance construction of the controversial Keystone XL and Dakota Access pipelines. The other three memorandums will serve to expedite environmental reviews for high priority projects.
The following is a statement from Tom BK Goldtooth, the Executive Director of the Indigenous Environmental Network: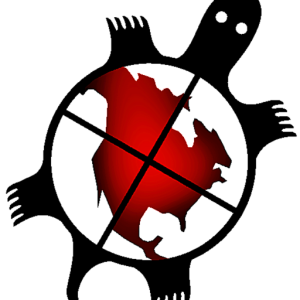 "The Indigenous Environmental Network is extremely alarmed with President Donald Trump's announcement of the two Executive Orders setting the stage for approving the dirty energy pipeline projects of the TransCanada Keystone XL pipeline and the Dakota Access Pipeline.
"The Standing Rock Sioux Tribe and other Sioux Tribes, as sovereign Native nations, were never consulted by Trump or his Administration on this decision that further violates the treaty rights of the Lakota, Nakota, Dakota people. Trump is portraying his true self by joining forces with the darkness of the Black Snake pipelines crossing across the culturally and environmentally rich landscape of the prairie lands of America.
"These actions by President Trump are insane and extreme, and nothing short of attacks on our ancestral homelands as Indigenous peoples. The actions by the president today demonstrate that this Administration is more than willing to violate federal law that is meant to protect Indigenous rights, human rights, the environment and the overall safety of communities for the benefit of the fossil fuel industry.
"These attacks will not be ignored, our resistance is stronger now than ever before and we are prepared to push back at any reckless decision made by this Administration. If Trump does not pull back from implementing these orders, it will only result in more massive mobilization and civil disobedience on a scale never seen of a newly seated President of the United States."
###
Note to Press: Indigenous Environmental Network spokespeople are available for interviews in-person or by phone from Standing Rock, Washington, DC, and Chicago. To schedule, please contact Diane May at 317-292-2922, diane@megaphonestrategies.com.
The Indigenous Environmental Network was formed by grassroots Indigenous peoples and individuals to address environmental and economic justice issues across Turtle Island, also known as North America.