February 14, 2013
Greetings Chief Abraham, Chief Flurer, Chief Thomas, and the Yinka Dene Alliance,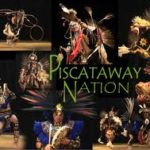 On behalf of the Piscataway Indian Nation, I welcome you, all indigenous representatives, and all allies to our ancestral homeland on the Potomac River, a place now known as Washington, D.C.
We are grateful for your steadfast courage and perseverance to dismantle this terrible assault on our Mother Earth – the Keystone XL Pipeline.  We join you in calling upon President Obama to reject Tar Sands oil and to immediately desist from any further engagement with the Pipeline.
Our ancestors entrusted us with the care of all our relations, keeping the balance of life so that the seventh generation can know this living Earth.  These are our Original Instructions.  Not man's law, but Creator's Law.
May Mother Earth Endure Her Suffering,
Chief Billy Redwing Tayac