January 9, 2013 Fort McMurray, AB – This week a new study was released showing chemicals from tar sands production in Northern Alberta and Treaty 8 are being found in increasing amounts in lakes in the region substantiating the long time claims of the community of the Athabasca Chipewyan First Nation (ACFN).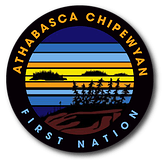 The ACFN has long advocated that the crown monitor tar sands development with increased monitoring, independent studies and stronger, not weaker, protection of the environment and waterways. Recent legislation passed in the House of Commons including Bill C-38 and Bill C-45 has done the opposite by weakening environmental legislation and the protection of 99.9% of waterways in Canada raising red flags in both the First Nation and environmental communities.
"This new study just confirms that what we have been saying for years.  Our lakes and rivers are at risk of being destroyed by the irresponsible pace of development of tar sands in our traditional territory," stated Chief Allan Adam of the ACFN. "Over the past two months there has been an awakening across the country opposing Bill C-45 which removed the federal protection of waterways including lakes discussed in this report."
"Our inherent right and the fiduciary responsibility of the government to protect our culture and way of life is all that remains to protect this region. If we allow the governments and industry to continue business as usual there will be nothing left for anyone."
Bill C-45, which includes amendments to the Environmental Assessment Act, the Fisheries Act, the Indian Act and the Navigable Waters Protection Act, coupled with the release of this report only serves to highlight the government inaction to adequately protect vital resources and Treaty and Indigenous rights.
ACFN asserts that governments are currently allowing industry to pollute at unacceptable levels potentially destroying Northern Alberta and a vast track of Treaty 8 territory in the name of economic development.  This is something that should concern all of Canadians particularly in light of issues such as global warming and climate change.
"We aren't against development.  We have said this time and time again.  We have businesses and employment tied to industry, but we can longer let our lands, rights and water be the sacrifice for financial gain," stated Adam. "We can no longer allow business as usual.    Without adequate protection of our rights and our water our way of life dies. Water is life for all people.  We should be standing together and demand Bill C-45 be repealed and reinstate the protection of vital waterways in this country for the betterment of everyone."
-30-
For more information, please contact:
Allan Adam, Chief of the Athabasca Chipewyan First Nation, (780) 713-1220
Eriel Deranger, Communications Coordinator ACFN (780) 903-6598