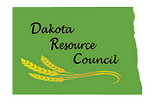 Yesterday , the U.S. District Court for the North District of California rejected the Trump administration's latest attempt to suspend the Bureau of Land Management's Waste Prevention Rule for one year.
U.S. District Court Judge William Orrick said that the Interior Department's delay is "untethered to evidence" that would support postponing the original methane regulation.  The rule is back in effect for the time being pending a final ruling from the court.
Currently, oil and gas companies must meet the Rule's requirements to prevent waste of federally and tribal owned natural gas which will also curtail air pollution and emissions.
"The judge's ruling is another victory for Fort Berthold Protectors of Water & Earth Rights (POWER) against the Trump administration's long failed attempt to allow operators to willfully pollute our air and waste a finite natural resource. These rules have been established over years of public input and we understand that this administration is willing to use any means necessary to eliminate them at the cost of our health and our environment. The Rule must stay in place to protect communities like mine," said Lisa DeVille, President of Fort Berthold POWER.
The decision states that the " must provide at least some basis—indeed, a 'detailed justification'—to explain why it is changing course after its three years of study and deliberation resulting in the Waste Prevention Rule. New facts or evidence coming to light, considerations that BLM left out in its previous analysis, or some other concrete basis supported in the record—these are the types of 'good reasons' that the law seeks. Instead, it appears that BLM is simply 'casually ignoring' all of its previous findings and arbitrarily changing course."
The Court also recognized the harm that the conservation and tribal citizen groups would suffer as a result of the suspension.
This is the second time that this U.S. District Court has struck down Secretary Zinke's attempt to dismantle the Rule.
Read the court order HERE.
###
DAKOTA RESOURCE COUNCIL – SINCE 1978
www.drcinfo.org