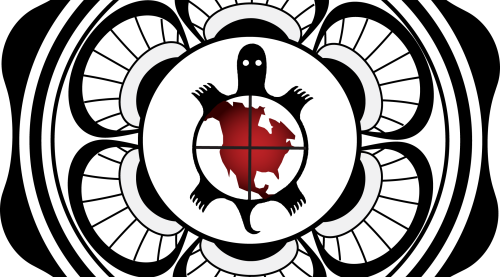 FOR IMMEDIATE RELEASE:
Response to Senator Murkowski's Actions and Comments in Senate Meeting on KXL Bill
January 9, 2015 – The Indigenous Environmental Network is dismayed by the actions and comments made yesterday by Senator Lisa Murkowski (R-AK), in her first day as the new chair of the Senate Energy and Natural Resources' Committee. The Senator spoke about her usage of a Tsimshian "gavel" at the conclusion of the meeting and after adjournment was overheard on the live stream stating, "It's kind of evil looking, isn't it?", referring to the gavel. Although we cannot assume the full history and connection the Senator has with the cultural item, her remarks were inappropriate and disrespectful nonetheless.
In the context of this meeting and the Senate discussions on the Keystone XL pipeline, we are curious why the only indigenous representation seen so far is a gavel used by Senator Murkowski. Given that the proposed Keystone XL route passes through Oceti Sakowin — Lakota, Dakota and Nakota Sioux – territory in the Great Plains, and given that Senator Murkowski has been a longtime member of the Senate Indian Affairs Committee, we wonder why Native voices have not been included in these …read more
Read more here:: IEN Response to Sen. Murkowski's Comments on Tsimshian "Gavel"