Photos and videos from the action can be found here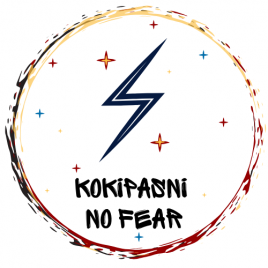 April 15th, 2020 (Northern Montana)- Yesterday, Fort Peck Assiniboine Sioux frontline organization Kokipansi held the first frontline #NoKXL action in Montana on the direct path of the Keystone XL pipeline. If built, this dirty tar sands project will run through the tribal nation's only fresh water sources, the Milk and Missouri Rivers, and put at high risk the tribe's new $300M water treatment plant.
Kokipansi is a grassroots organization based in the traditional territories of the Assiniboine and Dakota people and is an affiliated member of the Indigenous Environmental Network (IEN). IEN belongs to the Promise to Protect coalition, an organizing body coordinating solidarity actions against Keystone XL and its parent company, TC Energy.
"I was one of the kids who had to drink contaminated water from the oil boom in the 60's. We finally have clean water and now we see history is ready to repeat itself. I do not want my grandkids to experience the same illness I did from drinking poisonous water." said Fort Peck elder Cheyenne Foote.
The Fort Peck Tribe has long been outspoken against TC Energy's Keystone XL pipeline because two pipeline man camps will be located on each side of the tribal nation bringing an increased risk of human trafficking to the community. Pipeline man camps have been linked to the Missing and Murdered Indigenous peoples epidemic.
"I am here to stand against the KXL pipeline. I don't want to see it so close to our reservation. If it comes through, it will break– its not if it will break but when it will break. It will poison our Missouri river and everyone who depends on water from the river. " said tribal elder Vermae Taylor
"Today, we came to stand in opposition to the KXL pipeline. Today, I remembered my ancestors and that we weren't alone in this. We held ceremony and prayed at the camp site while also practicing social distancing," said Kokipansi organizer Angeline Cheek. "With the coronavirus, we see the impacts climate change will have on our communities: people fighting over water and food. This is why we must stand against the Keystone XL pipeline and stand for the land, water and sky."
Despite calls to cancel the KXL, TC Energy is moving forward during the Covid-19 pandemic with construction of the pipeline that is still tied up in lawsuits with the Indigenous Environmental Network, several tribal nations and other environmental groups.
"We stand in solidarity with our sister nations and our relatives as they stand up in prayerful action against the zombie pipeline the Keystone XL." said Joye Braun, Indigenous Environmental Network organizer.  "It's insane for TC Energy to use a worldwide pandemic as cover to try and force feed a dying industry down our throats and build this border crossing. We've said it for over 10 years, this black snake shall not pass through Oceti Sakowin Territories.