Native People Struggle With Tainted Resources, Lost Identity
By Brian Bienkowski, Environmental Health News October 30, 2012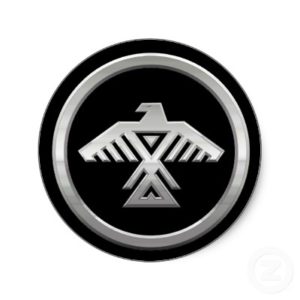 For the Anishinaabe people at the southernmost tip of Lake Huron, cedar is not just a tree—it is sacred. Used in medicines and teas, the tree's roots, bark and sap have been central to their physical, mental and cultural wellbeing for centuries.
"We smudge with it, as singers we inhale it, as a medicine we bathe in it," said Ron Plain, an Anishinaabe tribe member and environmental policy analyst at the Southern First Nation Secretariat.
But the tribe has abandoned its generations-old tradition. The cedar is tainted with cadmium, a metal linked to cancer and learning disabilities. In this region of Ontario, dubbed "Chemical Valley," the contamination is part of everyday life for the Anishinaabe.
For decades, indigenous people in the United States and Canada have been burdened with health problems linked to environmental pollutants. But that isn't their only sacrifice: Pollution is crippling some tribes' culture, too.
Their native foods, water, medicines, language and ceremonies, as well as their traditional techniques of farming, hunting and fishing, have been jeopardized by contaminants and development. And as indigenous people lose these vital aspects of their lives, their identity is lost, too.
"Animals have died off or left, the water is no good. This is not the world that we know and rely on," said Kathy Sanchez, a member of the Tewa Pueblo, a tribe in New Mexico that is living with a legacy of pollution from uranium mining.
"It's contaminated our culture."
Life in Chemical Valley
About 850 Anishinaabe live on the Aamjiwnaang reservation just east of Michigan's thumb across the St. Clair River near Sarnia, Ontario. The area has earned its ominous nickname, Chemical Valley, because it is home to 62 industrial facilities—40 percent of Canada's chemical industry. Chemicals such as benzene, cadmium, formaldehyde and lead permeate the reservation.
A private lab, commissioned by the tribe in 2006, tested the cedar used for ceremonies and teas, and found elevated levels of cadmium.
While cadmium is a naturally occurring element, industrial emissions in Sarnia totaled 611 tons between 2000 and 2010, according to Canada's National Pollutant Release Inventory.
It's difficult to know whether Anishinaabe concerns over cedar are warranted because it is unclear how much cedar goes into the tea or is used in other practices, according to a U.S. Centers for Disease Control and Prevention spokesperson.
Oral exposure to cadmium can lead to kidney damage, while inhaling it can damage lungs or raise the risk of lung cancer. In addition, children with higher cadmium levels are three times more likely to have learning disabilities and participate in special education, according to a nationwide study of U.S. children published in January.
At the reservation, 23 percent of children have learning or behavioral difficulties compared with about 3 to 5 percent of children in a neighboring county, according to a 2005 community study.
In addition, about 40 percent of the Anishinaabe use an inhaler, and 22 percent of children reported having asthma, according to a 2007 study by Ecojustice, a Canadian environmental organization. In comparison, the asthma rate was 8.2 percent in surrounding Lambton County, Ontario, and 9.4 percent for all U.S. children.
Birth complications also are commonplace. Of 132 women surveyed in the community in 2005, 39 percent had at least one stillbirth or miscarriage. The average for women in the United States is 15 percent, according to the National Institutes of Health.
Health experts also wonder if industrial chemicals are behind a decline in births of baby boys discovered there. Boys accounted for only 35 percent of births between 1999 and 2003, according to a study by the University of Ottawa. The decline may "partly reflect effects of chemical exposures," the study says.
But it is unclear whether industrial pollutants such as cadmium are to blame, said Niladri Basu, an assistant professor at the University of Michigan who is conducting a study of chemical exposures at the reservation.
"For decades the community has been pleading for others to provide science-based evidence to uphold their health claims," Basu said. "People have done their own surveys … and asthma rates are higher, there are greater rates of cancer, and kids just aren't learning well. But the science linking chemical emissions and health problems is lacking."
Results of Basu's community health study are expected early next year.
Anishinaabe also used to gather rocks from local streams for sweat lodge ceremonies—a purifying ritual used by native people to seek guidance. The rocks are now coated in a "slick oily substance," Plain said. They haven't been tested, so no one knows what the substance is. But out of fear of rocks that do not look like they used to, the practice, which has been around for decades, wanes.
"What makes us who we are is our connection to the land and the ability to live off it. We have lost that," Plain said. "We end up completely reforming to North American society. We're a dying culture."
Contaminants affect the ability of tribes to live and raise children in their traditional ways, said Elizabeth Hoover, an assistant professor of ethnic and American studies at Brown University who has worked with the Anishinaabe and other tribes on environmental justice issues.
"The problem here is two-fold," Hoover said. "There's more miscarriages than there should be, and even if a women can have a baby, she can't raise it in a healthy environment."
She said many members have expressed despair in becoming a tribe in name only, "just regular Americans, or regular Canadians."
Contaminated river, lost identity
Before the St. Lawrence River spills into the Atlantic Ocean, it runs through the Mohawk Nation at Akwesasne and for centuries gave tribe members water, food and an identity. Straddling the U.S.-Canada border north of New York State and now home to about 12,000, the territory was settled by the Mohawk Nation in the mid-18th century.
Almost three centuries later, industry came to the shores. And with industry came contaminants. In the early 1980s, the river was polluted with polychlorinated biphenyls—PCBs—from three aluminum foundries upstream of the Akwesasne. The water, fish and people were tainted with toxic chemicals.
But there's an impact that blood tests can't measure. The relationships and experiences that took place on the river are now endangered as the community avoids it out of fear.
"Fishing is more than throwing a line and bait into the water. Children learned about our culture and their world on that river," said Katsi Cook, an aboriginal midwife from the Akwesasne community. "Our social practices and identity are tied into the flowing water—its quality of life directly correlates to the life around it."
Since the chemicals were discovered, researchers have found a relationship between PCB concentrations in blood and decreased cognitive and thyroid function, and elevated risk of diabetes, cardiovascular disease and hypertension in the Mohawk Nation, said David Carpenter, director of the Institute for Health and the Environment at the University at Albany.
Due to the chemicals, the New York Department of Health recommends limiting consumption to a meal a month for most fish, and recommends not eating carp, channel catfish and large lake or brown trout caught in the St. Lawrence River. It also recommends that women over 50 and children under 15 years old do not eat any fish from the river.
Carpenter, who has worked with the Mohawk Nation since the 1980s, said PCB levels in the Mohawk have gone down because they are eating less local fish. But they are still higher than the national average—by almost three times.
"The contamination has been a threat to both their health and culture," Carpenter said. "When you look at whether or not to fish, people are forced to make a choice—the health of you and your family or preserving your culture. Some still fish, but, not surprisingly, many choose health."
Cook said fewer children are learning a skill that has defined the Mohawk.
"When I was a girl, our refrigerator was a box of fish in the river," Cook said. "We had names for fish … like tsikonsis for northern pike, meaning long-nose. Only the elders know that now.
"How you can experience what a tsikonsis is unless you tangled with it at the end of a line … took it to shore, prepared it, cooked it … ate it and shared it with your family? The river, free of these chemicals, is where real learning, understanding and identity take place."
Plain, of the Anishinaabe in Ontario, said his grandfather would take him hunting for their dinner. And his grandmother and mother would take his sisters out to gather medicine and berries.
"We learn not by being told, but by watching, doing," he said.
Plain said it was more than just passing down knowledge—it was a way to bond.
"It was a learning experience, but it was also history… My grandfather would point out things like where my father got his first kill," Plain said. "We've lost the stories of our families, connections to our land, food, medicines … everything we know."
"Food is our culture"
Alaska's St. Lawrence Island Yupik community, about 800 people, is about 150 miles south of the Arctic Circle – miles away from industry. But chemicals have hitched rides on winds and waters that have carried them there, as the cold climate acts like a sink for pollutants.
The pollutants have shown up in the fat of marine animals that are an important part of the community's diet.
ViWaghiyi Contaminated Culture: Native People Struggle With Tainted Resources, Lost Identity
Vi Waghiyi, Yupik
"Our food is literally our culture," said Vi Waghiyi, environmental health and justice program director at the Alaska Community Action on Toxics and a member of the Yupik people on St. Lawrence Island.
A 2011 study found that the rendered oils of bowhead whale, seals and walrus contained PCB concentrations of 193 to 421 parts per billion. The U.S. EPA consumption limit for PCBs in fish to avoid excess risk of cancer is 1.5 parts per billion.
The people of St. Lawrence Island have levels of PCBs in their blood about four times higher than the average U.S. population, according to a 2011 study by Carpenter. But there has been no comprehensive study of their health.
Unlike tribes in more urbanized areas, the Yupik are so remote that fishing and hunting continue.
"It's not an option to change our diet," Waghiyi said. "But the joy of a successful hunt and sharing the food has been replaced with people wondering, will this harm my family?"
Contamination fears don't tell the whole story. Farming dropped off among the Mohawk at Akwesasne in the past few decades due to encroaching residential and commercial development, according to a 2005 soil survey by the U.S. Department of Agriculture. Because prime farmland was taken by industry and urban uses, the Mohawk started farming lands more "erodible, droughty and less productive," according to the report.
Elders half a century ago warned Cook and other young Mohawk that the world was changing and that the first signs would be in the food by way of agriculture. And they were right, said Cook, who is now 60.
"After the contamination, gardening and agriculture slowed down out of fear. Our connections to the land were slowly lost," she said. "The nutrients from food we would catch or grow with our hands are replaced by the standard American diet."
Losing people, wildlife
While elders like Cook and Waghiyi attempt to revive ways of life in the face of pollutants, culture is meaningless if there are no people.
"There were 4,000 of us at one time … 32 villages," Waghiyi said about the Yupik. "Now we have two villages with 800 people . We've faced starvation, epidemics, and illness brought from western contact. And now chemicals, chemicals everywhere."
In the Southwest's Tewa Pueblo community, mining left uranium and PCBs contamination. Once over 3,000 people, the tribe has dipped to around 1,500, said Sanchez, co-founder of Tewa Women United.
Aamjiwnaang1 270×153 Contaminated Culture: Native People Struggle With Tainted Resources, Lost Identity
The Anishinaabe people from Aamjiwnaang First Nation are surrounded by heavy industry. (Toban Black/flickr)
The tribe suspects that health problems and population drops are linked to their proximity to the old uranium mines and the Los Alamos National Laboratory. However, there is no scientific evidence to back up their fears. No studies have been conducted.
"We never knew things like cancer. Now everyone has cancer," she said. "You can't say that all of these birth defects and miscarriages aren't connected ."
Some wildlife becomes contaminated—some vanishes.
The Gabrielinos, an indigenous community in Southern California, use coastal sage scrub just as the Anishnaabe use cedar—a cleansing, purifying plant for smudging and sweat lodge ceremonies. But it's nearly gone because it was growing on coastal land bulldozed for multi-million-dollar homes. California officials estimate 70 to 90 percent of coastal sage scrub has been destroyed and that nearly 100 species of plants and animals that inhabit it are classified as rare, sensitive, threatened or endangered.
The Tewa Pueblo in New Mexico used to have a clan system—over 250 clans—to "teach children about the world," Sanchez said. "There was a deer clan, a beaver clan, a water clan and so on."
Sanchez said the clans would aspire to the positive attributes of their symbol. Children would hear teachings about the history of each clan and how it came to have its symbol, so they would learn about wildlife and their culture at once, Sanchez said.
"But we've lost that," she said.
She said a Los Alamos National Laboratory expansion in 2008 displaced more wildlife—citing fewer beaver and deer sightings.
Leslie Hansen, a wildlife biologist at the Laboratory's Environmental Protection Division, said "there is no doubt that there have been dramatic changes in the landscape." But she said many factors, including human population growth, drought, wildfires and beetle infestations, "could possibly be contributing to changes in wildlife numbers."
Tribal leaders see the modern threats to their culture as a continuation of the mistreatment suffered decades ago through land grabs, genocide and indoctrination.
"We have battered wife syndrome," Plain said. "Industry and government contaminate our land, apologize for it, and do it again. And again. And again."
The above work, by Environmental Health News, is licensed under a Creative Commons Attribution-NonCommercial-NoDerivs 3.0 Unported License.
Related story: Akwesasne Mohawk Youth Are Still at Risk of Industrial Pollutants
Read more:http://indiancountrytodaymedianetwork.com/2012/10/30/contaminated-c… http://indiancountrytodaymedianetwork.com/2012/10/30/contaminated-c…