STATE OF MINNESOTA PUBLIC UTILITIES COMMISSION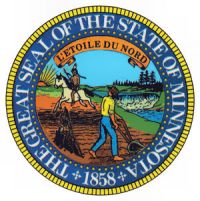 PHONE 651-296-7124 • TOLL 800-657-3782 • FAX 651-297-7073 • CONSUMER.PUC@STATE..MN.US
121 7TH PLACE EAST • SUITE 350 • SAINT PAUL, MINNESOTA 55101-2147
www.puc.state.mn.us
REVISED NOTICE OF COMMENT PERIOD ON THE MERITS OF THE APPLICATION OF ENBRIDGE ENERGY, LIMITED PARTNERSHIP FOR A CERTIFICATE OF NEED FOR THE LINE 67 STATION UPGRADE PROJECT IN MARSHALL, CLEARWATER, AND ITASCA COUNTIES, MINNESOTA
Issued: January 11, 2013
The Application of Enbridge Energy, Limited Partnership for a Certificate of Need for the Line 67 Station Upgrade Project in Marshall, Clearwater and Itasca Counties
PUC Docket Number/s: PL-9/CN-12-590
Comment Period: Initial comment period closes April 5, 2013 at 4:30pm
Reply comment period closes May 3, 2013 at 4:30pm
Topic/s Open for Comment:
The Commission will accept written comments on the merits of the proposed project, particularly whether there are any contested issues of fact with respect to the representations made in the Certificate of Need Application.
Submit Public Comments: E-mail to PublicComments.PUC@state.mn.us.
Persons without e-mail access may send by U.S. mail to Burl Haar, Executive Secretary, Minnesota Public Utilities Commission, 121 7th Place East, Suite 350, St. Paul MN 55101-2147. Please include the Commission's docket number in all communications.
Filing Requirements: Utilities, official parties, and state agencies are required to file documents using the Commission's electronic filing system (eFiling). All parties, participants and interested persons are encouraged to use eFiling.
Project Background: The Petition requested a certificate of need for the Line 67 Station Upgrade Project, which would increase the annual average through-put of Line 67 from 450,000 barrels per day ("bpd") to 570,000 bpd, providing Enbridge with the ability to deliver an incremental increase of 120,000 bpd of crude oil supplies to refineries and numerous marketing hubs throughout the Midwest and beyond. The Line 67 Pipeline spans 999 miles from Enbridge facilities in Hardisty, Alberta, Canada to Enbridge's terminal and tank farm facility located in Superior, Wisconsin. The Project would involve the installation of five additional pumping units, including valves and appurtenances, and other minor station modification work at Enbridge's Viking, Clearbrook and Deer River pump stations, which are located in Marshall, Clearwater and Itasca Counties. The Applicant is proposing that the Project is needed to relieve capacity constraints on its Mainline System and to provide U.S. refineries with access to crude oil supplies from western Canada and North Dakota.
Full Case Record: All documents filed in this docket are available on the Commission's website at www.puc.state.mn.us, select "Search eDockets," enter the year ("12") and the docket number ("590"), select "Search."
Subscribe to the Docket: Receive notification when new documents are filed in this docket at www.puc.state.mn.us, select "Subscribe to a Docket," and follow the prompts.
Questions about Commission process and procedure? Contact Commission staff, Michael Kaluzniak, at (651) 201-2257 or mike.kaluzniak@state.mn.us.
Change your mailing preferences: E-mail consumer.puc@state.mn.us or call 651-296-0406.
This document can be made available in alternative formats (i.e., large print or audio) by calling 651-296-0406 (voice). Persons with hearing loss or speech disabilities may call us through Minnesota Relay at 1-800-627-3529 or by dialing 711.
Click here to DOWNLOAD and READ Application for a Certificate of Need for a Crude Oil Pipeline –  Line 67