By Brent Patterson, Friday, February 22nd, 2013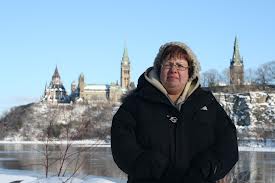 The Attawapiskat First Nation and the International Indian Treaty Council have sought the support of the United Nations to stop C-38 and C-45. They state that the Harper government failed in their Duty to Consult as guaranteed by the UN Declaration on the Rights of Indigenous Peoples and the Canadian Constitution Act.
In their request for consideration under the 'Early Warning/ Urgent Action Procedures' of UN Committee on the Elimination of Racial Discrimination (CERD), they argue in part that C-45 "removed fish habitat protections" and "changed the Navigable Waters Protection Act to a new format called the Navigation Protection Act, removing protection for 99.9 per cent of lakes and rivers in Canada." They also note that, "The Frog Lake First Nation and Mikisew Cree First Nation, through their respective Chiefs, launched judicial review cases in the Federal Court. They are challenging the passage of the Bills C-38 and C-45. However, this form of justice is slow and expensive and inaccessible for many other First Nations or Aboriginal peoples in Canada."
And they request that the UN make six recommendations to the Government of Canada including, "That Canada, as an urgent matter, conduct a comprehensive review and meaningful consultation in regards to Bill C-38 and C-45 to ensure it is consistent with Section 35 of the Constitution Act (1982), and to repeal such aspects of Bills C-38 and 45 which violate the rights of Indigenous Peoples held pursuant to Treaty, the UN Declaration on the Rights of Indigenous Peoples (in particular the right to Free, Prior and Informed Consent), the International Covenant on Civil and Political Rights, the International Covenant on Social, Economic and Cultural Rights and the recommendations of the CERD."
The United Nations CERD, which is based in Geneva, will consider their request on February 26.
Council of Canadians chairperson Maude Barlow has stated, "The Harper government has dramatically undermined the safety, sovereignty and security of First Nations through the omnibus bills C-38 and C-45. The gutting of environmental protections is of particular concern to First Nations as many of the current and proposed new energy and mining projects – now released from environmental oversight by the Harper government – take place on Indigenous lands. These changes were made without consultation with First Nations, despite their court-recognized treaty rights. This also violates the UN Declaration on the Rights of Indigenous Peoples, which guarantees 'free, prior and informed consent' in any matter that touches on resource development on Aboriginal lands."
Article Source: Council of Canadians