STOP The Bayou Bridge Pipeline
MORE FROM BOLD Louisiana

Bold Louisiana fights in a state where government has been hijacked by corporate carpetbaggers and lobbyists who have side-tracked the best interests of the people to support their own self-serving ideals. Our goals are diversifying economic development for our state, creating a real plan to confront climate change, and ensuring a just transition to renewable energy sources and jobs.
At a permit hearing for the Bayou Bridge pipeline held January 12 in Baton Rouge, Louisiana, opponents warned that if a permit is granted, the battle to stop the pipeline could turn the Atchafalaya Basin into the next Standing Rock. The reason is that Energy Transfer...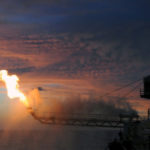 "In the years following the BP Deep Water Drilling Disaster of 2010, the Obama Administration approved at least 1,200 offshore fracks in the Gulf of Mexico. Since, and without any site-specific testing, the industry has been allowed to dump endless amounts of fracking waste fluid directly into the water," said Bold Louisiana director Cherri Foytlin, of Rayne, LA. "In 2014 alone, that has translated to an outrageous 76 billion gallons of toxic and hazardous fluids overboard. Recent studies have connected some of these same chemicals to leukemia and endocrine disruption in humans. Now, in his final days in office, we firmly urge the President to correct this, and in doing so protect our sea life and families."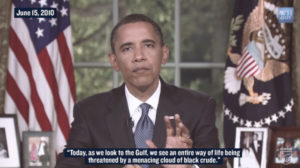 You know us and you know our stories. You know our tragedies, our disasters, and our peril – Katrina, Rita, the BP oil disaster, daily oil spills and all-too-regular fossil fuel related accidents. Not to mention, we're losing a football field of wetlands an hour in Louisiana, caused by the combined impact of oil and gas infrastructure along with sea level rise due to climate change, eroding our first line of defense from increasingly strong storms. We are the frontline, grassroots communities of the Gulf Coast resisting the continued extraction of our land and our waters. And, we refuse to be a sacrifice zone for this country any longer.