Watch Keystone XL Victory Chat with our Most Visionary and Determined Leaders…
On Thursday, Nov. 12, IEN is co-sponsored a live video webinar with the Keystone XL fight's most visionary and determined leaders — from the front lines in Nebraska and South Dakota, to the halls of Washington, to student leaders — to say thank you and take stock of what this victory means while it's fresh in our minds.
Watch below!
Speakers on the call will include: Bill McKibben (350.org), Mike Brune (Sierra Club), Jane Kleeb (Bold Nebraska), Dallas Goldtooth (Indigenous Environmental Network), Melina Laboucan-Massimo (Lubicon Cree First Nation), as well as representatives from National Nurses United and the student movement.
These are some of the people I'm most proud to call friends and allies in this fight, and as someone who contributed to this victory, I want you to be there with us to celebrate and look ahead.
It won't be the end of the story, for sure (too many people contributed too much to sum it all up in one talk), but I think it will be a powerful starting point for discussing what comes next.
Thank you for watching and being part of this victory,
Dallas
WATCH NOW:

Here's more on the Keystone XL: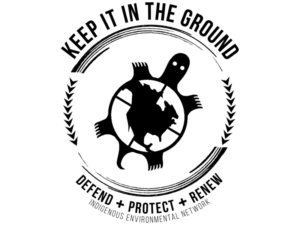 Lincoln, NE – Today, November 20, 2017, the Nebraska Public Service Commission (NPSC) announced their approval of the permit for the Keystone XL (KXL) Pipeline to cross through the state. Nebraska was one of the last strongholds in the fight to prevent KXL from being completed. This announcement comes just days after the KXL pipeline leaked 210,000 gallons of oil in South Dakota and after the United Nations Framework Convention on Climate Change COP23, where Indigenous Peoples from across the world have spent two weeks advocating to stop new oil development and to keep fossil fuels in the ground. In addition, today, November 20th, marks the anniversary of the night the US National Guard and North Dakota Law Enforcement used water cannons on peaceful protesters at Standing Rock in subzero temperatures to protect the interests of Energy Transfer Partners.
Even with this decision, TransCanada has an uphill battle moving forward. The NPSC rejected TransCanada's preferred route, so TransCanada will have to go through a new planning process for new pumping stations, acquire new easements from landowners, and there's an opportunity for pipeline fighters to demand a new environmental impact statement for the new route segments.
First Suit Filed for an Injunction Against Trump's Keystone XL Pipeline Permit by Indigenous Environmental Network, North Coast Rivers Alliance March 29, 2017 For Immediate Release Contacts:  Nina Smith, nina@megaphonestrategies.com, 301-717-9006 Diane May,...