INDIGENOUS ENVIRONMENTAL NETWORK, IDLE NO MORE SOLIDARITY SF BAY & FRIENDS OF THE EARTH, USA in Solidarity With:
CALIFORNIA STATE AND NATIONAL ORGANIZATIONS
ASIAN PACIFIC ENVIRONMENT NETWORK – COMMUNITIES for a BETTER ENVIRONMENT – GREENACTION for HEALTH and ENVIRONMENTAL JUSTICE – WEST COUNTY TOXICS COALITION – P.O.D.E.R SAN FRANCISCO – INTERNATIONAL INDIAN TREATY COUNCIL – GLOBAL EXCHANGE – GLOBAL JUSTICE ECOLOGY PROJECT – SEVENTH GENERATION FUND FOR INDIAN DEVELOPMENT, GRASSROOTS FOR GLOBAL JUSTICE, CLIMATE JUSTICE ALLIANCE
INTERNATIONAL ORGANIZATIONS
CARBON TRADE WATCH/EU & LATIN AMERICA - CENSAT AGUA VIVA/FRIENDS OF THE EARTH, COLOMBIA – OTHER WORLDS, INTERNATIONAL – WORLD RAINFOREST MOVEMENT, INTERNATIONAL – JUSTICE IN NIGERIA NOW!, NIGERIA – CORNER HOUSE, UK – HEALTH OF MOTHER FOUNDATION, NIGERIA - GLOBAL ALLIANCE of INDIGENOUS PEOPLES and LOCAL COMMUNITIES on CLIMATE CHANGE AGAINST REDD and for LIFE, INTERNATIONAL - JUSTICA AMBIENTAL, MOZAMBIQUE - FRIENDS OF THE EARTH, MOZAMBIQUE - NO REDD IN AFRICA NETWORK, AFRICA - RAINFOREST RESOURCE AND DEVELOPMENT CENTRE, CROSS RIVER TATE, NIGERIA – TIMBERWATCH, SOUTH AFRICA - COECOCEIBA, FRIENDS OF THE EARTH - COSTA RICA, THE RULES- INTERNATIONAL , FRIENDS OF THE EARTH, INTERNATIONAL
October 07, 2013
RE: Request for a response and meeting with Governor Edmund G. Brown, Jr. and Mary Nichols Chairwoman of the California Air Resources Board concerning AB 32 and Jurisdictional forest offsets abroad – REDD.
Dear Governor Brown,
We, the undersigned [and aforementioned] Indigenous peoples organizations, environmental justice and environmental non-governmental organizations, urge you not to include forest carbon offsets known as REDD (Reducing Emissions from Deforestation and forest Degradation) in California's Global Warming Solutions Act, AB 32. Similar REDD-type projects are already adversely affecting forest dwellers, particularly Indigenous peoples abroad, violating human rights and leading to huge land grabs and environmental destruction. i Mary D. Nichols as the Chair of the California Air Resources Board (CARB) also plays a key role in our concern with California REDD, as her priorities as chairwoman include moving ahead on the state's climate change program (AB 32). CARB must not include REDD in AB 32. It could result in a situation of life and death for Indigenous and local forest dependent communities.
As you know, REDD is a carbon offset mechanism whereby the State of California proposes using forests in Mesoamerica, the Amazon, Africa, and other sub-national "partner jurisdictions" with tropical forests as "sponges" for the carbon pollution of polluting industries such as Chevron and Shell. For communities such as Richmond, California, this only furthers environmental justice issues for people living close to the Chevron refineries who have to endure more pollution in their communities, causing long-term health problems such as asthma, birth defects, cancer and depression. REDD prolongs these impacts by making offsets available to these polluting companies, allowing them to avoid reducing their polluting emissions.
The REDD forest definition and California's REDD Forest Protocols could allow for clear-cuts, logging and monoculture tree plantations, including with non-native species such as palm oil, the resultant massive loss of biodiversity, as well as the loss of lands, subsistence and cultures of Indigenous peoples. REDD fails to stop forest destroyers and the drivers of deforestation.
As the UN REDD Framework Document predicted, REDD and forest carbon projects are already resulting in "loss of land" in the form of massive evictions, as well as "new risks for the poor" in the form of servitude, multi-generational slavery, persecutions and threats to the cultural survival of Indigenous peoples. According the New York Times, over 22,000 farmers with land deeds were violently evicted for a forest carbon project in 2011 and Friday Mukamperezida, an eight-year-old boy was killed when his home was burned to the ground.
Environmentalists are already being persecuted and criminalized for resisting REDD including in Cross River State, Nigeria where the State of California has signed a MOU to do REDD projects. Mr. Odey Oyama, Executive Director of the Rainforest Resource and Development Centre (RRDC) in Cross River State, Nigeria suffered police harassment and intimidation and had to flee his home for several weeks in January and February 2013 for opposing REDD activities aimed at dispossessing indigenous communities and other similar land grab operations. "My reason for rejecting the REDD programme is because it is geared towards taking over the last vestiges of community forest that exist in Cross River State of Nigeria," denounced Mr. Oyama.
Please be mindful of the letters and petition documents submitted to you and Chair Nichols this past April and May 2013 on similar concerns with the release of the recommendations put forward by the California REDD Offsets Working Group (ROW). A number of the organizations signed on to this letter submitted comments at that time. There has been no response from your office or from CARB on these comments or on the status of the ROW recommendations for implanting REDD. Given the gravity of REDD impacts for Indigenous peoples and local forest dependent communities and since it could ultimately result in widespread and egregious human rights violations, we are requesting a response on your position on REDD, taking into consideration issues we are submitting.
First, we are encouraged by the outpouring of support by California legislators and organizations to limit international offsets through Senator Lara's bills SB 605 and SB 726 in this year's legislative session. We agree that international forestry offsets should not be counted under California's AB 32 because it does nothing to reduce emissions in California.
Secondly, we would like to respectfully request a meeting with you and CARB Chair Mary Nichols if possible, on either October 15th or 16th, to discuss these concerns. We will have representatives of the organizations signed on to this letter able to meet with you. The human cost of REDD is too high as is the political cost of supporting it. Do the right thing, Governor Brown. Please reject REDD in AB32. REDD is bad for the climate, bad for communities, and bad for California.
Please respond at your earliest opportunity.
Sincerely,
Tom BK Goldtooth, Executive Director
Indigenous Environmental Network
ien@igc.org
218.760.0442
Pennie Opal Plant,
IdleNoMore Solidarity SF Bay
510.390.0386
Jeff Conant,
International Forests Campaigner
Friends of the Earth, U.S.
jconant@foe.org
510.900.0016
---
i A Dozen of the Worse REDD-type Projects http://www.ienearth.org/docs/REDD-A%20Dozen-of-the-Worst-REDD-type-projects.pdf
i New York Times, (2011) In Uganda, Losing Land to Planted Trees – Slide Show http://www.nytimes.com/slideshow/2011/09/22/world/africa/22uganda-3.html
New York Times, In Scramble for Land, Group Says, Company Pushed Ugandans Out http://www.nytimes.com/2011/09/22/world/africa/in-scramble-for-land-oxfam-says-ugandans-were-pushed-out.html?_r=1
Watch out World!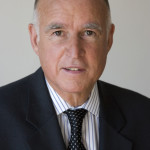 A few civil servants in California are about to make a decision that could affect every one of us. With the help of big business like oil giant Chevron, they have proposed a change to California's climate change law that would let polluters grab huge areas of land in developing countries and use them as an excuse to keep polluting. Instead of reducing their carbon emissions, they want to use a UN initiative - known as REDD - as an excuse to start treating ancient forests like commodities to be bought and sold for profit. They claim this will actually lead to less carbon emissions over time, although the evidence suggests the opposite. Sign The Petition!
WATCH the Video Below - To learn more!