Indigenous Environmental Network (IEN) and Western Mining Action Network (WMAN)
2016-2017 Grassroots Communities Mining Mini-Grant Program
The goal of the Mining Mini-grants Program is to support and enhance the capacity building efforts of mining-impacted communities in the U.S. and Canada to assure that mining projects do not adversely affect human, cultural, and the ecological health of communities. Applications accepted are accepted three times a year: June 1, October 1, and February 1.
Applicants will be notified of the funding decision within one month of the application deadline.
DOWNLOAD / PRINT APPLICATION (PDF)
***Please note that we have a new email address for submission of proposals and reports: minigrants@wman-info.org. We ask that you use this new address to ensure receipt of your materials and consideration of your application. We cannot guarantee your application will be received and considered if it is not sent to this new email address. There will be an "emergency" fund for extremely time-sensitive projects that fall between grant cycles (i.e., needs that could not have been anticipated at the time of the last cycle and cannot wait to be addressed until the next cycle). These grants will be very limited and awarded on a case-by-case basis at the discretion of the Mini-Grant Review Committee.
WMAN/IEN Grassroots Communities Mining Mini-grants program criteria:
As stated above, the goal of this program is: To support and enhance the capacity building efforts of mining-impacted communities in the U.S. and Canada to assure that mining projects do not adversely affect human, cultural, and the ecological health of communities. Grant proposals submitted to this program should reflect that goal. In addition, they must meet all of the following criteria:
Priority will be given to US and Canadian community-based grassroots groups directly affected by mining. Secondarily, we will also accept proposals from regional or national organizations in the US and Canada working on mining-specific issues. Projects proposed should be directly related to one or more mining issues (closed/abandoned mine issues needing citizen attention are included and do fit this program).
Unfortunately, we are not able, at this time, to fund proposals related to oil, gas or tarsands issues. We hope in the future to see funding established to provide community-based grants to groups addressing those important issues.
Grassroots community-based organizations, regional and national organizations, and tribes, tribal programs, and First Nations organizations in the U.S. and Canada with any budget level may apply. However, if there are more applicants than funds available, priority will be given to organizations with an organizational or mining-specific project budget under $75,000 U.S..
At least half of our grants will be awarded to indigenous-led groups.
We prefer to make grants to organizations with a nonprofit 501(c)3 tax designation, or those working with a fiscal sponsor that has a 501(c)3, however this is not a requirement. We do not, however, write grant checks to individuals. For all US-based groups to whom we write a check we need an EIN number.
Requests must be project-specific for an immediate need such as legal assistance, organizing and outreach, development of campaign materials, media development, reports, travel, mailings, interns and consultants, etc. to be fulfilled within the next six months on a specific mining campaign. Funds cannot be used for an organization's usual general operating funds, staff salaries, rent or telephone bills.
Priority will be given to projects that build bridges and community across socio-economic and cultural lines.
Applicants may receive one grant per twelve month cycle. However, this limit does not apply to emergency grants.
Each grant issued will not exceed $3,000 U.S.
Within six months after receiving the grant, recipients must submit a 1-2 page report covering the following two questions: 1) Describe how the grant funds were used; how did these funds benefit your issue or programs?, and 2) how specific dollar amounts were used. If your organization needs an extension for using the funds and/or sending the report, contact Simone and Mary to let us know. Please be aware that a group will not be considered for future grants until all reports are submitted. Email reports to minigrants@wman-info.org
DOWNLOAD / PRINT APPLICATION (PDF)
Any questions? We are happy to help. Please contact either Simone Senogles, Indigenous Environmental Network, (218) 751-4967 ~ simone@ienearth.org or Mary Costello, WMAN Network Coordinator at (208) 610-4896– admin@wman-info.org or to minigrants@wman-info.org
The grant application below can be emailed to minigrants@wman-info.org or it can be sent by regular mail, postmarked by June 1,  October 1 or February 1, respectively, to: IEN attn: Mining Mini-grants, PO Box 485, Bemidji, MN 56619. If you are mailing the application, please call Simone or Mary to let us know to expect it. Thank you.
In Other Mining News:
Mini Grant Recipients:
Click "Older Entries" at the end of the columns to view all from this category.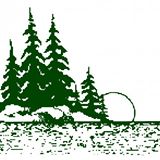 A founding member of Mining Watch Canada, Northwatch was founded in 1988 to provide a regional voice on environmental concerns in northeastern Ontario. Work over the last two decades has focused on mining, forestry, and energy issues, both at the policy and project level, as well as, successfully campaigning against a series of proposals to bring foreign wastes – solid waste, medical waste, toxic waste, and nuclear waste – for dumping in northeastern Ontario. Northwatch holds a seat on the Ontario Minister's Mining Act Advisory Committee, and works with local groups and concerned residents, including trade unions and First Nations, in responding to mining-related projects.
read more
No Results Found
The page you requested could not be found. Try refining your search, or use the navigation above to locate the post.