Indigenous Environmental Network (IEN) and Western Mining Action Network (WMAN)
2016-2017 Grassroots Communities Mining Mini-Grant Program
The goal of the Mining Mini-grants Program is to support and enhance the capacity building efforts of mining-impacted communities in the U.S. and Canada to assure that mining projects do not adversely affect human, cultural, and the ecological health of communities. Applications accepted are accepted three times a year: June 1, October 1, and February 1.
Applicants will be notified of the funding decision within one month of the application deadline.
DOWNLOAD / PRINT APPLICATION (PDF)
***Please note that we have a new email address for submission of proposals and reports: minigrants@wman-info.org. We ask that you use this new address to ensure receipt of your materials and consideration of your application. We cannot guarantee your application will be received and considered if it is not sent to this new email address. There will be an "emergency" fund for extremely time-sensitive projects that fall between grant cycles (i.e., needs that could not have been anticipated at the time of the last cycle and cannot wait to be addressed until the next cycle). These grants will be very limited and awarded on a case-by-case basis at the discretion of the Mini-Grant Review Committee.
WMAN/IEN Grassroots Communities Mining Mini-grants program criteria:
As stated above, the goal of this program is: To support and enhance the capacity building efforts of mining-impacted communities in the U.S. and Canada to assure that mining projects do not adversely affect human, cultural, and the ecological health of communities. Grant proposals submitted to this program should reflect that goal. In addition, they must meet all of the following criteria:
Priority will be given to US and Canadian community-based grassroots groups directly affected by mining. Secondarily, we will also accept proposals from regional or national organizations in the US and Canada working on mining-specific issues. Projects proposed should be directly related to one or more mining issues (closed/abandoned mine issues needing citizen attention are included and do fit this program).
Unfortunately, we are not able, at this time, to fund proposals related to oil, gas or tarsands issues. We hope in the future to see funding established to provide community-based grants to groups addressing those important issues.
Grassroots community-based organizations, regional and national organizations, and tribes, tribal programs, and First Nations organizations in the U.S. and Canada with any budget level may apply. However, if there are more applicants than funds available, priority will be given to organizations with an organizational or mining-specific project budget under $75,000 U.S..
At least half of our grants will be awarded to indigenous-led groups.
We prefer to make grants to organizations with a nonprofit 501(c)3 tax designation, or those working with a fiscal sponsor that has a 501(c)3, however this is not a requirement. We do not, however, write grant checks to individuals. For all US-based groups to whom we write a check we need an EIN number.
Requests must be project-specific for an immediate need such as legal assistance, organizing and outreach, development of campaign materials, media development, reports, travel, mailings, interns and consultants, etc. to be fulfilled within the next six months on a specific mining campaign. Funds cannot be used for an organization's usual general operating funds, staff salaries, rent or telephone bills.
Priority will be given to projects that build bridges and community across socio-economic and cultural lines.
Applicants may receive one grant per twelve month cycle. However, this limit does not apply to emergency grants.
Each grant issued will not exceed $3,000 U.S.
Within six months after receiving the grant, recipients must submit a 1-2 page report covering the following two questions: 1) Describe how the grant funds were used; how did these funds benefit your issue or programs?, and 2) how specific dollar amounts were used. If your organization needs an extension for using the funds and/or sending the report, contact Simone and Mary to let us know. Please be aware that a group will not be considered for future grants until all reports are submitted. Email reports to minigrants@wman-info.org
DOWNLOAD / PRINT APPLICATION (PDF)
Any questions? We are happy to help. Please contact either Simone Senogles, Indigenous Environmental Network, (218) 751-4967 ~ simone@ienearth.org or Mary Costello, WMAN Network Coordinator at (208) 610-4896– admin@wman-info.org or to minigrants@wman-info.org
The grant application below can be emailed to minigrants@wman-info.org or it can be sent by regular mail, postmarked by June 1,  October 1 or February 1, respectively, to: IEN attn: Mining Mini-grants, PO Box 485, Bemidji, MN 56619. If you are mailing the application, please call Simone or Mary to let us know to expect it. Thank you.
In Other Mining News:
Mini Grant Recipients:
Click "Older Entries" at the end of the columns to view all from this category.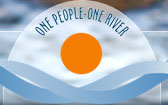 The Yukon River Inter-­‐Tribal Watershed Council is an Indigenous grassroots organization, consisting of 70 First Nations and Tribes, dedicated to the protection and preservation of the Yukon River Watershed. This is accomplished by providing Yukon First Nations and Alaska Tribes in the Yukon Watershed with technical assistance in: facilitating the development and exchange of information; coordinating efforts between First Nations and Tribes; undertaking research; and providing training, education and awareness programs to promote the health of the Watershed and its Indigenous peoples.
read more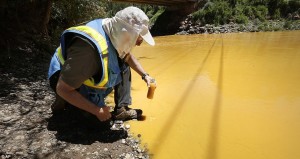 "DENVER (AP) — A million-gallon mine waste spill that sent a plume of orange-ish muck down a river in southwest Colorado on Thursday was caused by a federal mine cleanup crew.
The U.S. Environmental Protection Agency said that a cleanup team was working with heavy equipment Wednesday to secure an entrance to the Gold King Mine. Workers instead released an estimated 1 million gallons of mine waste into Cement Creek.
"The project was intended to pump and treat the water and reduce metals pollution flowing out of the mine," agency spokesman Rich Mylott said in a statement.
The creek runs into the Animas River, which then flows into the San Juan River in New Mexico and joins the Colorado River in Utah."
On August 8, 2015 Ft. Berthold Protectors of Water and Earth Rights along with Indigenous Environmental Network hosted our first annual 2015 Water Blessing and Healing Walk. We prayed for all the sacred waters of the Earth.
read more
By: Associated Press FLAGSTAFF, AZ - The only two uranium mines operating in Arizona and an associated mill in southern Utah are set to cease operations temporarily as prices for the ore decline.   Energy Fuels Resources Inc. said uranium at its Arizona One Mine in...
read more
This song was written as a challenge to myself to do something about climate change. I hope it will inspire you to join us, the Citizens Climate Lobby volunteers. Help us pass national legislation that places a fee on the carbon in fossil fuels (a fee equal to the...
read more
More than 40 percent of West Virginia's rivers are too polluted to pass simple water-quality safety thresholds. They are too polluted to be safely used for drinking water or recreation, or to support healthy aquatic life. This is due in large part to pollution from...
read more
Al Gedicks and Dave Blouin Wisconsin Governor Scott Walker and the mining industry have begun a major lobbying effort to overturn Wisconsin's landmark Mining Moratorium Law. The law, also known as Wisconsin's "Prove it First" law, was developed to address the problem...
read more
Conservation groups are gearing up to protect a forested roadless area and lynx habitat threatened with destruction by recent federal agency approvals of a coal mine expansion 10 miles east of Paonia, Colorado. The coal lease expansion paves the way for corporate...
read more
State to rule Oct. 31 on request Thursday, October 18, 2012 The following story was written and reported by Talli Nauman, Native Sun News Health & Environment Editor. All content © Native Sun News. By Talli Nauman, Native Sun News Health & Environment Editor...
read more
IPEN - Indigenous Environmental Network California Indian Environmental Alliance – International Indian Treaty Council For Immediate Release: 31 October 2011 Contacts: Manny Calonzo, IPEN co-chair +63 922 8286343 Yuyun Ismawati, Indonesia Toxics Free Network, IPEN...
read more
Statement of Tom Goldtooth, Executive Director, Indigenous Environmental Network Red Butte Gathering, Arizona July 25, 2009 Ceremonial responsibilities back here in Minnesota have changed my path from being with you today at the gathering near the sacred Red Butte....
read more
INDIGNEOUS ENVIRONMENTAL NETWORK Indigenous Anti-Nuclear Statement: Yucca Mountain and Private Fuel Storage at Skull Valley Citizens Awareness Network – "The Peoples Summit on High-Level Radioactive Waste", Wesleyan University Middletown, Connecticut April 12-14, 2002...
read more
Albuquerque, New Mexico September 5-8, 1996 We, the Indigenous Peoples gathered here for this summit, standing in defense and protection of our Mother Earth and all our relations, do hereby unanimously express our total opposition to the nuclear power and weapons...
read more