Gloria Ushigua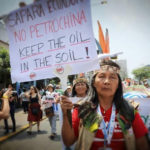 Gloria Ushigua is Coordinator of the Sápara women's organisation Ashiñwaka, which defends Sápara people's ancestral land and environmental rights in the province of Pastaza. Since 2010, the human rights defender has been invested in the defence of her community in Llachama Cocha, primarily against private and State-owned companies seeking to exploit oil deposits in Sápara territory. As a result, she has been threatened, intimidated, judicially harassed, discredited on national television by high public officials and assaulted by law enforcement officers, along with other members of her family.
Every dollar of your tax-deductible donation will go entirely toward supporting the ASHIÑWAKA's grassroots organizing, campaign, national advocacy, and strategic diplomacy at the United Nations. Click the secure link below: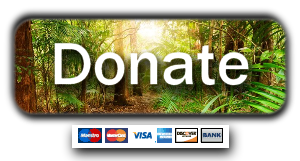 Por favor escribe tu nombre completo y tu país. Oprime el botón que dice "Send" en el formulario a la derecha.
Sign the letter – Firma la carta
Help defend the Sapara Nation – Ayuda a defender la Nación Sapara
Read the petition – Texto de la carta
First Name – Nombre
Last Name – Apellido
Email – Correo
State/Province – Provincia
Country – País
Add me to your mailing list – Inclúyeme en la lista de correos
SIGN NOW – FIRMA AHORA
Share with friends – Comparte con amigos
Oprime la imagen aqui o abajo para leer la carta en español.
Defend the Sapara People!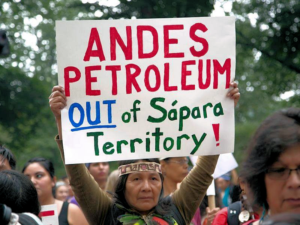 Support the struggle of ASHIÑWAKA, the Sapara Women's Association of Ecuador, to stop the Chinese oil company Andes Petroleum from drilling for oil in the Sapara's pristine ancestral home, located in the heart of the Amazonian rainforest.
WATCH and then Sign the letter of support below!
The Sapara Nation number about 560 persons and have been recognized as heritage of humanity by UNESCO. In defending their people from genocide, extractive industries and carbon offset projects, they are also defending the Indigenous Peoples in Isolation who travel their land.
The Sapara territory is one of the most biodiverse places on our Mother Earth. If Andes Petroleum drills for oil, it will devastate the Peoples of these lands and all life within this precious ecosystem. We can't stop Andes Petroleum alone. We need your help. Together we can make a difference.
~~~~~~~~~
The Indigenous Environmental Network's support of ASHIÑWAKA is an important component of our Keep It In the Ground campaign; the Indigenous Women of the North & South Protecting Mother Earth Treaty; and our work with the Global Alliance against REDD. This work is also part of fulfilling the prophecy about the reunification of the eagle, the condor and the toucan; the Indigenous Peoples of the North and the South of Abya Yala.
From the Refinery Walk & Media Coverage
Asians in Solidarity with the Struggle for Indigenous Human Rights
San Francisco, CA
July 14, 2017
Contact: Pam Tau Lee (415) 602-1401
From the streets of San Francisco & Oakland Chinatown to the ancestral lands of the Sapara people, we recognize that our community has settled on land that was once occupied by the Ohlone people. We stand in solidarity in their struggle to protect sacred sites from commercial destruction and supports efforts to acquire access to land so that ceremony and other activities of the Ohlone people can be practiced.
The heart and soul of our Chinese community rests in a place called Chinatown. In the early 1900's Chinatown was the target for displacement when city officials wanted to relocate us to land outside the city limits. In the 1970's a historic battle was waged against developers determined to expand the Financial District by getting rid of San Francisco Manilatown and Chinatown.  Today it is the tech boom that has led to the displacement of poor people, the elderly, and immigrant families from both Oakland & San Francisco Chinatowns. Whether one is a newly arrived immigrant or a 4th generation Chinese American, Chinatown is important not only for our livelihood but it is important for the preservation of our cultural heritage and contributions to society. From Chinatown to Standing Rock, to the ancestral land of the Sapara people, the struggle against displacement is one struggle many fronts.
In 2015, a group of us traveled to Paris for the COP 21 climate talks and actions. We joined with communities from around the world fighting global warming to demand real solutions. We've also traveled to Standing Rock to stop the building of a pipeline through native land. It's through these experiences that we came back committed to demand that oil, coal, uranium and gas is kept in the ground; we are committed to support a just transition from a system reliant on dirty energy to a system reliant on clean renewable energy; and we are committed to support the sovereign and human rights of indigenous people. We know that oil extraction has lead to the genocide of indigenous people through out the world.
It is because of these principles that we are in unity with the Sapara people who are calling for the cancelling of oil concessions in Sapara territory; exploration, exploitation and extraction of timber in the territory be stopped; that carbon offset projects be cancelled; and that the collective and individual rights of the Sapara Nation and of the indigenous Peoples in isolation be honored and implemented.  We take this stand because we believe a better world is possible.
#NoTOilDrilling
#KeepItInTheGround
#NoToGenocide.
Signed: (Partial list)
Pam Tau Lee – SF; Ann Jo Foo – SF; Le Tim Ly – Oak; John Yiyang Zhao – Cupertino; Alex Hing – NY; Stacy Kono – Berkeley; Carolyn Wong – Boston; Francis Wong – SF; Eddie On Chao – Oak; David Monkawa – LA; Jeff Chop – LA; Alvina Wong – Oak; Vivian Huang – Oak; Sine Hwang Jensen –Oak; Mari Rose Taruc – Oak; Emily Lee – Oak; Eddie Wong – Oak; Anthony Navarro – Mindano, PI; Manisha Ratto – Pittsburg, CA; Kimiko Estella Hirota – Spokane, WA; Miya Yoshitani – Oak; Thuy Trang Nguyen – Oak; Karen Wing – SF; Ian Macato – Palo Alto; Giao Dong-Tran – San Jose; Janet Minsu Liu – San Mateo; Melanie Liu – Palo Alto; Meiying Williams – San Francisco; Shina Robinson – Oakland; Sammie Ablza Wills – Oakland; Sarah Lee –Daly City; Tiffany Ng – SF; Seng So – Oak; Carol Lee – Oak; Ellen Choy –Berk; Margaret Okuzumi – Sacramento; Jay Conui – Oakland; Bob Jung – Los Altos
(Boletín) Activistas condenan a Andes Petroleum ante el posible genocidio del Pueblo Sapara
Líderes amazónicos exigen que la compañía petrolera china no explote
Activistas condenan a Andes Petroleum ante el posible genocidio del Pueblo Sapara
San Francisco– Ashiñwaka, la Asociación de Mujeres Sápara de Ecuador, Amazon Watch, Grassroots Global Justice Alliance, la Red Indígena Ambiental (IEN) y varias otras organizaciones se reunieron y entregaron una carta al Consulado Chino en San Francisco en contra del petróleo Perforación en tierras indígenas Sápara.
La carta es una respuesta a los contratos de perforación petrolera de Andes Petroleum, un consorcio chino de petróleo, que amenaza a los prístinos bosques lluviosos del sureste de Ecuador y titula el territorio de los indígenas Sapara, sin su consentimiento. Antes de la entrega de la carta, cientos de activistas se reunieron en apoyo de la lucha continua de la nación Sapara para proteger su existencia y su cultura.
Gloria Ushigua Santi, líder de Ashiñwaka, la Asociación de Mujeres Sápara, dirigió la entrega de la carta y dice que la supervivencia de la Nación Sápara y de los Pueblos Indígenas que viven en aislamiento voluntario depende de la salud de la selva tropical, los ríos, las montañas y la biodiversidad. "Andes Petroleum tendrá la sangre de mi pueblo en sus manos si no se queda fuera de mi selva sagrada", dijo Ushigua. "La empresa se propone cometer genocidio contra el Pueblo Sapara y los pueblos aislados que son nuestros vecinos. Andes Petroleum debe cancelar el contrato inmediatamente y Ecuador debe desistir de cualquier otra forma de extracción de recursos porque amenaza nuestra supervivencia ".
Ecuador tiene la responsabilidad de proteger a los 560 miembros de la Nación Sapara, que fue reconocida por la UNESCO como Patrimonio de la Humanidad en 2001. En su lugar, Ecuador firmó contratos con Andes Petroleum para explotar petróleo en el territorio Sapara, uno de los lugares más biodiversos de la región. mundo.
"La explotación implacable del petróleo y la contaminación han llevado a la destrucción del medio ambiente y han puesto a la gente en peligro. Para el pueblo Sapara, las violaciones devastadoras incluyen genocidio potencial, violación cultural y un asalto contra tierras y derechos ancestrales ", dijo Tom Goldtooth de la Red Indígena Ambiental. "Durante demasiado tiempo se han silenciado las voces indígenas – estamos bajo ataque y no debemos renunciar a defender lo que es legítimamente nuestro".
Leila Salazar-López, Directora Ejecutiva de Amazon Watch, dijo: "China está tratando de posicionarse como líder mundial del clima y ha comenzado a hacer mejoras ambientales en su país. Pero si China realmente quiere ser un líder climático global, necesita abordar su huella climática global, como los efectos desastrosos de la perforación petrolera que está financiando en la Amazonía ecuatoriana. El consulado chino en San Francisco es un lugar especialmente apto para que Sapara y sus aliados pidan cambio, dado que aproximadamente el 50 por ciento de las exportaciones de crudo del Amazonas de Ecuador se dirigen a California ".
"De Chinatown a Standing Rock, a la tierra ancestral del pueblo Sapara, la lucha contra el desplazamiento es una lucha en muchos frentes. Estamos en unidad con el pueblo sapara que pide la cancelación de las concesiones petroleras en el territorio de Sapara; Exploración, explotación y extracción de madera en el territorio; Que se cancelen los proyectos de compensación de carbono; Y que los derechos colectivos e individuales de la Nación Sapara y de los Pueblos Indígenas en Aislamiento sean honrados e implementados ".
Las organizaciones participantes, incluyendo la Red Indígena Ambiental, los asiáticos solidarios con la lucha por los derechos humanos indígenas, Amazon Watch, el Pueblo Indio Organizado para el Cambio, el Movimiento Indio Americano Oeste, PODER, Grassroots Global Justice y Friends of the Earth se reunieron para apoyar la entrega.
La manifestación precede al Paseo de Sanidad del Corredor de la Refinería, que ocurrió el domingo para sensibilizar sobre los impactos adversos de las cinco refinerías de petróleo a lo largo de la Bahía de San Francisco.
La Red Indígena Ambiental es una organización sin fines de lucro de justicia ambiental internacional que trabaja con organizaciones tribales de base para fortalecer la capacidad de las comunidades indígenas. Www.ienearth.org
Transcript: Gloria Ushigua's Interview on Chinese TV
Links to video below
"Indigenous Peoples of the Latin American country Ecuador oppose Chinese state-owned companies in the Amazon rainforest extracting oil, trampling their home and rainforest. In a protest in front of the Chinese Consulate General in San Francisco, protesters submitted a letter to the President of China Xi Jin," San Francisco correspondent Tang Zhiying reports.
The Sapara Nation consists of about 560 people living in the Amazon province of Pastaza. Andes Petroleum, a subsidiary of CNPC and Sinopec, signed two contracts with the Ecuadorian government in January last year to allow drilling of crude oil in Blocks 79 and 83.
However, because the Sapara people represented by Gloria Ushigua of the Sapara Women's Association did not receive a response from the staff of the local Chinese Embassy and the United Nations, the Sapara decided to go to California, and on Friday with the Bay Area Asian organizations, like Asian Pacific Environmental Network (APEN), Friends of the Earth (Friends of the Earth) and others, more than 20 people rallied outside of the Chinese Consulate General's Office in San Francisco holding signs that read the "Chinese oil out of the Amazon", "Stop the genocide" and other slogans. In Spanish with an English interpreter, Gloria Ushigua said: "We live in the rainforest, treasure the water there and want to keep our lifestyle, but our government does not understand or respect that, they just think of money."
APEN's Community organizer Huang Xiaoyin (Alvina Wong) said that Amazon's ecology also affects California: "China is committed to the development of renewable energy and energy efficiency in their country, why should they go overseas and pollute others' environment?" Gloria Ushigua said her tribe was very traditional and used bark to make "clothes" for this trip, and her forest is far from the city and that she must travel far in a small plane to reach her village.
In their letter, addressed to President Xi Jinping, Prime Minister Li Keqiang, Ecuadorian Andean Oil Company President Zhao Xinjun, the Sapara denounced that the companies did not consult the residents about the oil extraction and called on China to comply with international environmental law for responsible overseas investment. At present, China has not yet officially started drilling oil in Blocks 79 and 83. Representative of the Consul General, Meng Jianhua refused to allow a meeting with the petitioners on the grounds that "Consul General Luo Linquan is not present" and they "must first understand the incident". He only said he "will let China know", but refused to leave a contact method.
Of Ecuador's daily oil production of about 60 million barrels, China is a major exporter, accounting for 25% of production. In recent years, Latin American countries in exchange for loans in China, signed a number of contracts, giving China the right to drill and exploit land.
http://hk.apple.nextmedia.com/international/art/20170716/20091501  (Cantonese)
http://www.appledaily.com.tw/realtimenews/article/new/20170715/1161560/  (Mandarin)
Additional information: On July 16th, Gloria Ushigua Santi of the Sápara women's organization will participate in the Refinery Healing Walk led by Idle No More Bay Area.
Gloria is an advocate for the rights of her people. She has testified in front of the United Nations and the Permanent Forum on Indigenous Peoples. Her community is resisting cultural genocide due to the fossil fuel industry.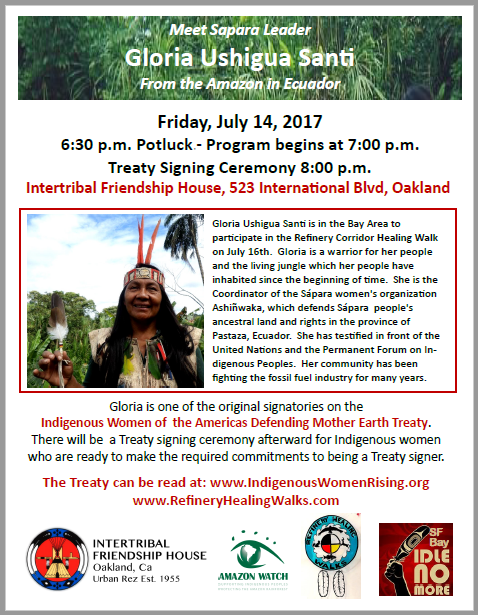 Click Image to view/print full size flyer.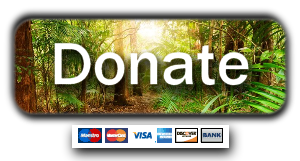 Every dollar of your tax-deductible donation will go entirely toward supporting the ASHIÑWAKA's grassroots organizing, campaign, national advocacy, and strategic diplomacy at the United Nations.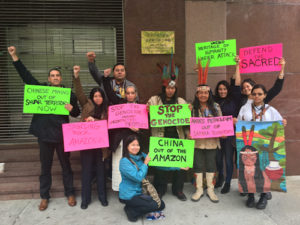 Chinese oil consortium Andes Patroleum has been given a go ahead to explore and exploit lands in the Ecuadorian Amazon, including territory of the Sapara people. Amazonian leaders have denounced this development, as Andes Patroleum will cause genocide against the Sapara Nation and uncontacted indigenous peoples if it drills in their ancestral territory in the Ecuadorian rainforest.
Join us at the Chinese Consulate for a solidarity and visibility action, and delivery of a letter demanding Andes Petroleum cancel the contract to explore and drill oil in Sapara territory immediately. This action will coincide with Sapara leader Gloria Ushigua Santi's visit to the bay area.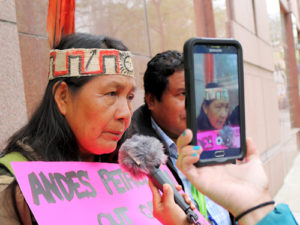 May 1, 2017 (New York) – After marching with Leonardo DiCaprio in the Peoples' Climate March on Saturday in Washington DC, Amazonian leaders headed to the United Nations today to denounce that the Chinese oil company Andes Petroleum will cause genocide against the Sapara Nation and uncontacted indigenous peoples if it drills in their ancestral territory in the Ecuadorian rainforest.
"Andes Petroleum is posed to commit genocide against the Sapara People and the uncontacted peoples who are our neighbors." declared Manari Ushigua, President of the Sapara Nation. "Andes Petroleum must cancel the contract immediately and Ecuador must desist from any other form of resources extraction because it threatens our survival."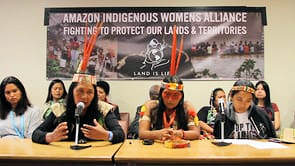 In a letter to the Permanente Representative of China to United Nations, Liu Jieyi, Land is Lifeallies Gloria Ushigua (President of Ashiñwaka) and Alicia Cahuiya (Vice-president of NAWE) urge China's ambassador to recommend to the state-run Chinese company Andes Petroleum not to enter their ancestral territories, as the communities have not been properly consulted nor given formal agreement.