Bemidji Main Office:
PO Box 485
Bemidji, MN 56619
Tel: (218) 751-4967
Tom Goldtooth (Dine' and Dakota), Executive Director – Tom is Dine' and Dakota and lives in Minnesota. Since the late 1980's, Tom has been involved with environmental related issues and programs working within tribal governments in developing indigenous-based environmental protection infrastructures. Tom works with indigenous peoples worldwide. Tom is known as one of the environmental justice movement grassroots leaders in North America addressing toxics and health, mining, energy, climate, water, globalization, sustainable development and indigenous rights issues. Tom is one of the founders of the Durban Group for Climate Justice; co-founder of Climate Justice NOW!; a co-founder of the U.S. based Environmental Justice Climate Change initiative and a member of the International Indigenous Peoples Forum on Climate Change that operates as the indigenous caucus within the United Nation Framework Convention on Climate Change. Tom is a policy adviser to indigenous communities on environmental protection and more recently on climate policy focusing on mitigation, adaptation and concerns of false solutions.
Email: ien@igc.org
Bemidji, MN 56619
Tel: (218) 751-4967
Kandi Mossett (Mandan, Hidatsa, Arikara), Native Energy & Climate Campaign Organizer – Kandi was born in North Dakota and grew up in an area known today as the Fort Berthold Reservation. She obtained her undergraduate degree from the University of North Dakota (UND) in Natural Resource and Park Management. After working in the Park Service for 3 years she went on to earn a Masters of Environmental Management Degree within UND's Earth Systems Science and Policy Program. She began working for the Indigenous Environmental Network as the Tribal Campus Climate Challenge (TCCC) Organizer in February of 2007. Since then, over 30 tribal colleges have been engaged in the TCCC and many have worked on projects ranging from light bulb swaps and community tree plantings to small-scale community solar panel installations and community gardens. The main goals have been to introduce and support initiatives within tribal colleges for students to pursue renewable energy alternatives such as solar and wind power; reduce their carbon footprint and global warming pollution; connect students to environmental justice and climate justice issues in their communities; promote collaboration between students and communities, and to do so in line with Indigenous traditional knowledge and belief systems. Her work has expanded over the years to include work in the international arena in order to create more awareness about international decision-making and its effect at the local level. She took part in the United Nations Framework Convention on Climate Change (UNFCCC) in Copenhagen during December of 2009 to speak out against tar sands development and demand that the U.S. sign on to the United Nations Declaration on the Rights of Indigenous Peoples. She also attended the World Peoples Conference on Climate Change and the Rights of Mother Earth in Cochabamba, Bolivia helping to put forth The People's Agreement. She attended the UNFCCC in Cancun, Mexico at the end of 2010 where she spoke out against the idea of commodification of the sacred through such carbon trading schemes as REDD. Kandi continues to work primarily at the grassroots level bridging generational gaps in tribal communities while connecting the local to the national and the national to the international in an effort to raise awareness about sustainability and continue the fight towards just climate and energy solutions for all.
Tel: (701) 214-1389
Email: ienenergy@igc.org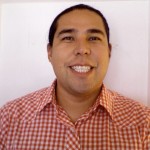 Dallas Goldtooth, (Mdewakanton Dakota and Dine) is a the Keystone XL Campaign Organizer for the Indigenous Environmental Network.  He is a Dakota cultural/language teacher. He is a co-founder of the Indigenous comedy group, The 1491s. He is also a poet, traditional artist, powwow emcee, and comedian.
Email: goldtoothdallas@gmail.com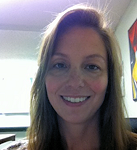 Simone Senogles, Food Sovereignty Program Coordinator at the Indigenous Environmental Network, is dedicated to bringing people together across boundaries by building strong connections around food, health, and well-being. Her work is based upon the understanding that food systems are one of the many interconnected spheres of indigenous life that have been disrupted by genocide, colonization, capitalism, historical trauma and racism, and that the revitalization of traditional food systems go hand-in-hand with health and vitality in all aspects of life.
Tel: (218) 751-4967
Email: simone@ienearth.org
Board of Directors:
Manual Pino (Acoma Pueblo) – Manny is a founding member of Laguna-Acoma for a Safe Environment, a community-based, tribal organization working on uranium contamination issues in Pueblo communities in New Mexico. He is also an instructor in and Director of the Tribal Development Program at Scottsdale Community College in Arizona.
Bineshi Albert (Euchee and Ojibwe) – Bineshi is a founding member of the IEN Youth Program, and currently serves as the Northwest/West Field Organizer for Center for Community Change, which aims to establish and develop community organizations across the country, bring attention to major national issues related to poverty, and help insure that government programs are responsive to community needs.
Sayo': kla Kindness (Oneida) – Sayo'kla is the former Mining Campaign Organizer for IEN.