Past Campaigns &
Direct Actions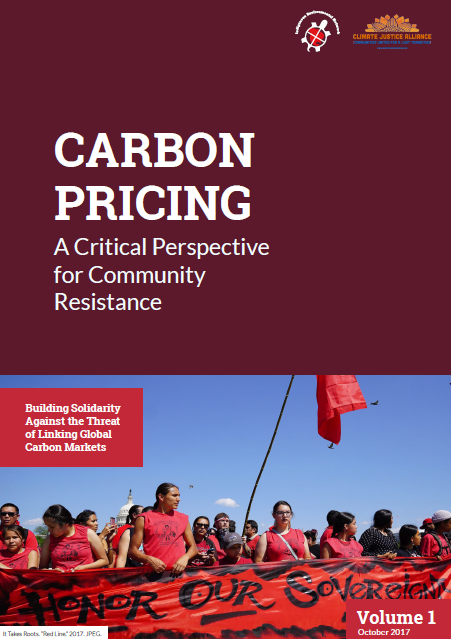 The Climate Justice Alliance (CJA) and Indigenous Environmental Network (IEN), along with other US-based members of the social, environmental and climate justice communities and global alliances have platforms calling for leaving 80% of the current totality of fossil fuel reserves under the ground and ocean in order to avoid global temperatures rising to no more than 1.5°C. How will this transition away from fossil fuel extraction be organized within our respective communities? What will the consequences be for people, our communities, humanity, ecosystems, habitat and all life? Issues of climate and environmental injustice and equity cannot be avoided if such questions are to be addressed.
Click here to Read / Download this report. Click here to Download a high resolution copy for commercial print.
BISMARCK, N.D. –– Ft. Berthold Protectors of Water & Earth Rights (POWER) sued the U.S. Bureau of Land Management on July 10 over the agency's decision to ignore parts of a rule designed to reduce the waste of natural gas resources belonging to tribal government and mineral rights owners on allotment land. The Methane Waste Prevention Rule went into effect in January 2017. However, in June, at the urging of industry groups, Interior Secretary Ryan Zinke stayed provisions of the rule, preventing its full implementation for at least six months. Ft. Berthold POWER is challenging the stay as part of a coalition of community and environmental groups represented in court by Earthjustice. "This is the third time that the industry has influenced the new administration to force the repeal of this much-needed regulation that protects our resources and air quality," said Mandan Hidatsa & Arikara Nation member Lisa DeVille, the president of Ft. Berthold POWER, a local affiliate of the grassroots statewide Dakota Resource Council.
© Indigenous Environmental Network ~ All Rights Reserved ~ 2017-18
Other IEN Campaign Websites: