Past Campaigns &
Direct Actions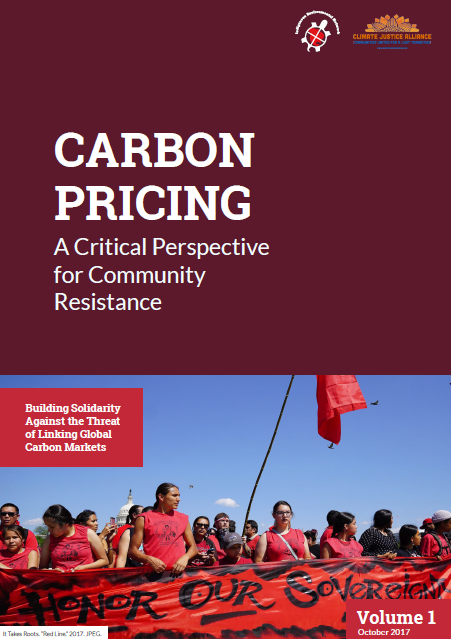 The Climate Justice Alliance (CJA) and Indigenous Environmental Network (IEN), along with other US-based members of the social, environmental and climate justice communities and global alliances have platforms calling for leaving 80% of the current totality of fossil fuel reserves under the ground and ocean in order to avoid global temperatures rising to no more than 1.5°C. How will this transition away from fossil fuel extraction be organized within our respective communities? What will the consequences be for people, our communities, humanity, ecosystems, habitat and all life? Issues of climate and environmental injustice and equity cannot be avoided if such questions are to be addressed.
Click here to Read / Download this report. Click here to Download a high resolution copy for commercial print.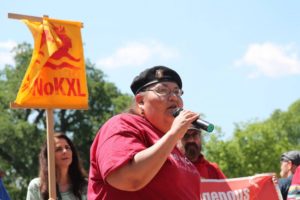 The water protectors camp, called the Wakpa Waste Camp, continues to stand in protection of water that threatens the Cheyenne River Sioux tribe including continuing to stand against the Dakota Access pipeline, and against the proposed Keystone XL pipeline. If built, the Keystone XL pipeline would would carry Tar Sands crude from Alberta and come within less than 1-mile of the Cheyenne River Sioux tribe's boundaries.
Last Real Indian's editor Matt Remle recently spoke with veteran water protector Joye Braun about the Wakpa Waste camp and fight against the Keystone XL pipeline. For those who are unaware of the water protectors camp at Cheyenne River tell us more about the camp.
© Indigenous Environmental Network ~ All Rights Reserved ~ 2017-18
Other IEN Campaign Websites: