IEN News, Issues and Campaigns
We are in a historic moment wherein world leaders will continue drafting a new global treaty agreement on climate change this year in Lima at the UN Framework Convention on Climate Change (UNFCCC) Conference on Parties (COP). The final agreement is then expected to be signed in 2015 at the COP 21 in Paris. Having the voices of our Indigenous communities at this global meeting on climate is critical, and we need your help as we engage not only in Lima, but on the Red Road to Paris in 2015.
Indigenous Rising, IEN's Support Site will be used for updates, news, and video as the UNFCCC in Lima. Click here or choose links in their RSS Feed below at the top of the right-hand column to stay updated during this historic event.
NO KXL DAKOTA prepares for SD PUC Dec 9th hearing on TransCanada Keystone's motion to restrict information available for recertifying pipeline
Pierre, SD - Tribal members and leaders, farmers, landowners, concerned citizens, as well as a cadre of attorneys, are all headed to Pierre, South Dakota next Tuesday to challenge TransCanada's attempts to block full disclosure of the facts surrounding the controversial Keystone XL Pipeline recertification. The South Dakota Public Utilities Commission (SD PUC) granted TransCanada a permit in 2010, but the company is required to obtain recertification of its permit because it did not commence construction within four years of the permit being issued. Read more....
South Dakotans to fight TransCanada on their own turf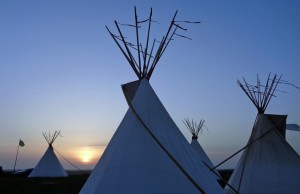 Pierre, SD – The fight to stop TransCanada's Keystone XL Pipeline can add one more state to its battleground: South Dakota. A powerful coalition of local allies has intervened in the certification of the pipeline permit at the South Dakota Public Utilities Commission, and the battle for the open U.S. Senate seat in South Dakota could be decided by voters strongly opposed to Keystone XL. Read more....
Indigenous Peoples Unite to Stop Genetically Engineered Trees: GE Trees: Another Form of Colonization
Qualla Boundary, North Carolina–In the shadow of Columbus Day and the legacy of colonization in the Americas, the Indigenous Environmental Network [1] and Eastern Band of Cherokee community members organized a gathering of Indigenous Peoples from across the Southeastern US for an historic Indigenous Peoples' action camp against genetically engineered trees (GE trees). Participants condemned GE trees as a form of colonization of the forest.
The Indigenous Environmental Network Campaign to STOP GE Trees Action Camp focused on building an information-sharing and mobilization network of tribal representatives and community members to address the unique threats posed by GE trees to Indigenous Peoples, their culture, traditions and lifeways. Steering Committee members of the Campaign to STOP GE Trees [2] were invited to present concerns about the social and ecological dangers of GE trees. Read more....
Mobilize and organize to: Stop and Prevent Planet Fever!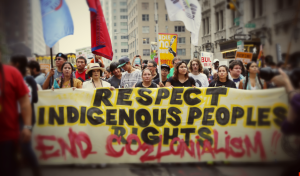 When we, as human beings, get a fever, we immediately get worried and take action. After all, we know that if our body temperature rises 1.5ºC, let alone 2ºC [3.6 ºF] above average there can be severe damage while an increase of 4-6ºC [7.2-10.8 ºF] or more can cause a comatose situation and even death.
So it is, when planet Earth gets a fever. For the past 11,000 years, the average temperature of the Earth has been around 14ºC [57.2ºF]. It is now about to reach an increase of 1ºC. And, if we do not take appropriate measures now to stop this fever from spreading, the forecast is that our planet will well on its way to between a 2ºC to 6ºC rise in temperature before the end of this century. Under such feverish conditions, life as we know it will dramatically change on planet Earth. Read more....
Help Support Our Work...


Or Send Check to:
Indigenous Environmental Network
PO Box 485
Bemidji, MN 56619

Sign Up for IEN Web Updates
Get the latest news, articles, and campaign news in your email when we add content. We don't share your info with anyone so your information is safe with us!
Read more about: Our Campaigns, Issues, Subjects
IEN Joins Campaign to STOP GE Trees – Mobilization expands on four continents
Groups globally mobilize to stop commercial release of genetically engineered eucalyptus trees in Brazil and US
Campaign to STOP GE Trees expands to four continents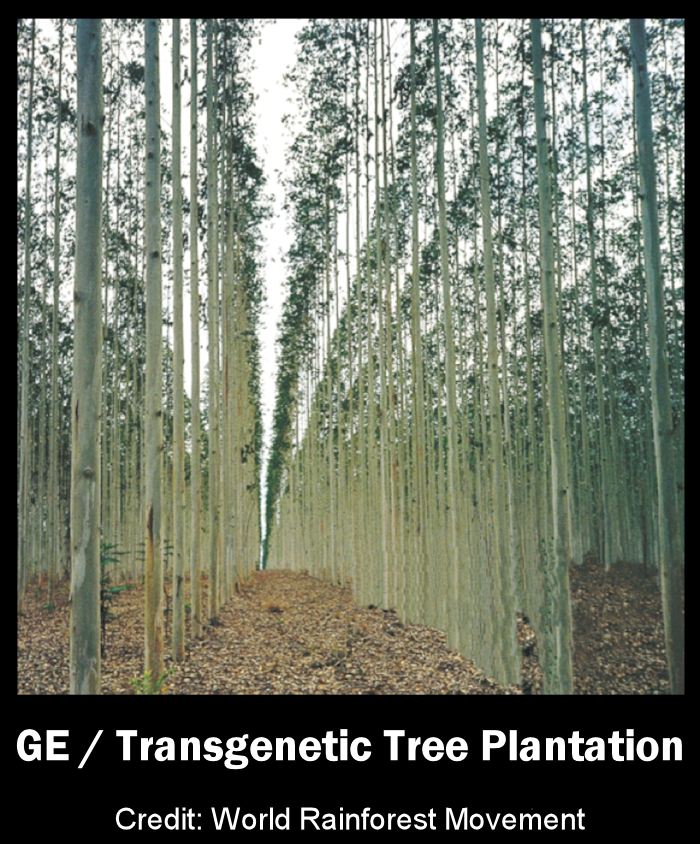 New York - Two unprecedented applications are pending that, if approved, would allow the commercial sale of millions of genetically engineered (GE) eucalyptus trees for development into vast industrial GE tree plantations in the US and Brazil. The Campaign to STOP GE Trees [1] is expanding and mobilizing to stop these and all large-scale releases of GE trees into the environment.
In the US, ArborGen has a request pending with the Department of Agriculture to commercially sell freeze-tolerant GE eucalyptus trees; in Brazil, Futuragene has requested permission from CTNBio, the Brazilian biosafety regulatory agency, to release GE eucalyptus trees there. CTNBio is planning a public hearing on the Futuragene GE tree application on 4 September. The USDA could release their draft ruling at any time. Read more....
During Obama Visit, Tribes Will Push for Keystone XL Rejection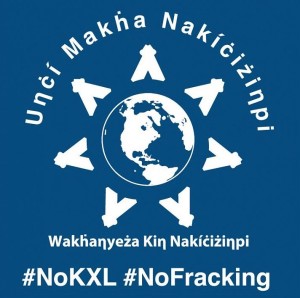 North Dakota — When President Obama and the First Lady visits the Standing Rock Sioux Tribe in Cannonball, N.D., today/June 13, tribal leaders will push him to reject Keystone XL and other tar sands pipelines that threaten their land, water, climate and treaty rights. Tribal leaders intend to deliver the message directly to the President, while members the Indigenous Environmental Network supported by the Cowboy and Indian Alliance rally outside the meeting with a tipi, banners, and speakers about the risks of the pipeline. The Indigenous Environmental Network is an alliance of grassroots Indigenous peoples that focuses on economic and environmental justice. The Cowboy and Indian Alliance is a coalition of ranchers, farmers, and tribal members who hosted the Reject and Protect tipi encampment on the National Mall this past April and who planted the largest-ever crop art directly on the KXL path. Read more....
World Slams California's Offsets
Opposition Mounts as California Expands its Cap-and-Trade Market Regime to Include Methane Capture from Coal Mining and Rice Farming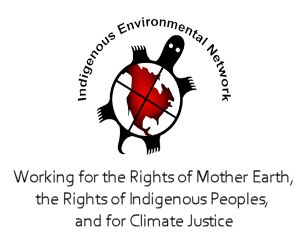 Sacramento – Global civil society, Indigenous Peoples, environmental organizations and social movements from over 30 countries slammed the State of California's plans to include methane offsets from coal mining and rice cultivation in its cap-and-trade program because they are false solutions to climate change that greenwash mining and use food for carbon trading.
"The peoples of the world reject offsets and carbon traders, big polluting corporations like mining companies and oil giants Shell and Chevron, defend offsets," notes Americans against Offsets. Read more....