Past Campaigns &
Direct Actions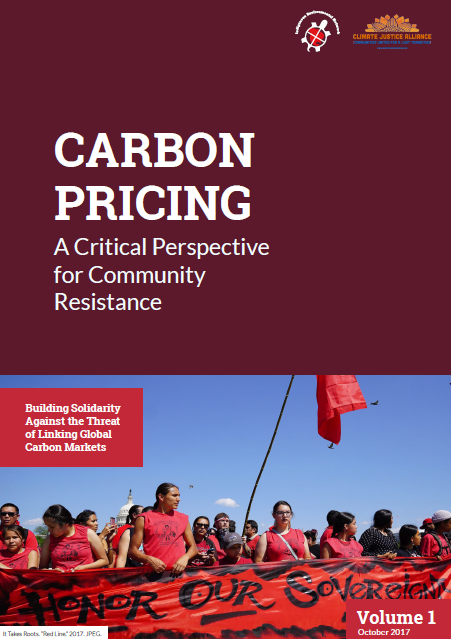 The Climate Justice Alliance (CJA) and Indigenous Environmental Network (IEN), along with other US-based members of the social, environmental and climate justice communities and global alliances have platforms calling for leaving 80% of the current totality of fossil fuel reserves under the ground and ocean in order to avoid global temperatures rising to no more than 1.5°C. How will this transition away from fossil fuel extraction be organized within our respective communities? What will the consequences be for people, our communities, humanity, ecosystems, habitat and all life? Issues of climate and environmental injustice and equity cannot be avoided if such questions are to be addressed.
Click here to Read / Download this report. Click here to Download a high resolution copy for commercial print.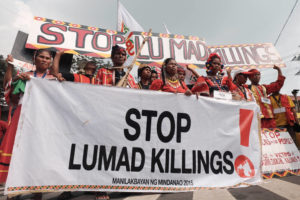 The Lumad are indigenous people in the southern Mindanao region of the Philippines. The term Lumad is short for Katawhang Lumad (Literally: "indigenous people"), a description officially adopted by delegates of the Lumad Mindanao Peoples Federation founding assembly on June 26, 1986. This grew out of a political awakening among tribes during the martial law regime of President Marcos and reflects the collective identify of 18 Lumad ethnic groups. The assembly's main objectives was to achieve self-determination and governance for their member-tribes within their ancestral domain in accordance with their culture and customary laws.
The Lumad have a traditional ancestral concept of land ownership which is communal private property. Community members have the right utilize any piece of unoccupied land within the communal territory. Lumad ancestral lands include rain forests, hunting grounds, cultivated and uncultivated land and valuable mineral resources (copper, nickel, gold, chromite, coal, gas, cement) below the land.
read more
© Indigenous Environmental Network ~ All Rights Reserved ~ 2017-18
Other IEN Campaign Websites: