Past Campaigns &
Direct Actions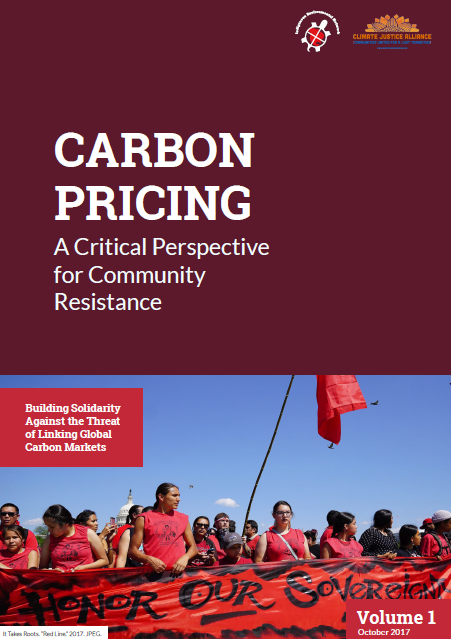 The Climate Justice Alliance (CJA) and Indigenous Environmental Network (IEN), along with other US-based members of the social, environmental and climate justice communities and global alliances have platforms calling for leaving 80% of the current totality of fossil fuel reserves under the ground and ocean in order to avoid global temperatures rising to no more than 1.5°C. How will this transition away from fossil fuel extraction be organized within our respective communities? What will the consequences be for people, our communities, humanity, ecosystems, habitat and all life? Issues of climate and environmental injustice and equity cannot be avoided if such questions are to be addressed.
Click here to Read / Download this report. Click here to Download a high resolution copy for commercial print.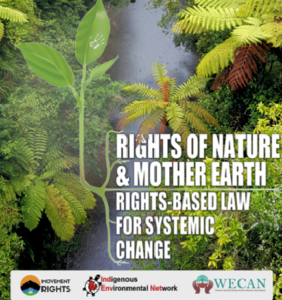 It is time to stop thinking we must protect nature and recognize that as much as every other life form on Earth, we are nature. We cannot separate ourselves from the water we drink, the food we eat or the air we breathe any more than we can care for just a single leaf on a tree. And yet, human law almost everywhere defines "nature" as property to be owned, commodified and destroyed at will for human profit. Most of the destruction of the Earth is sanctioned by law—from blowing the tops of mountains for coal; to fracturing the earth for oil and natural gas; to clear cutting the Amazon and displacing Indigenous communities. In so doing we are defying Natural Law that governs the planet's life systems. Climate disruption is the direct result of human activities pushing beyond the limits of Natural Law.
To avert the worst impacts of the climate crisis and move toward a planet in balance, we must challenge the idea that Earth's living systems are property and change our legal frameworks to adhere to the natural laws of the Earth. Recognizing Rights of Nature means that human activities and development must not interfere with the ability of ecosystems to absorb their impacts, to regenerate their natural capacities, to thrive and evolve, and requires that those responsible for destruction, including corporate actors and governments be held fully accountable.
© Indigenous Environmental Network ~ All Rights Reserved ~ 2017-18
Other IEN Campaign Websites: